Private yoga sessions at the Gran Hotel Sóller
Experience a unique yoga session in our elegant boutique hotel in the heart of Sóller.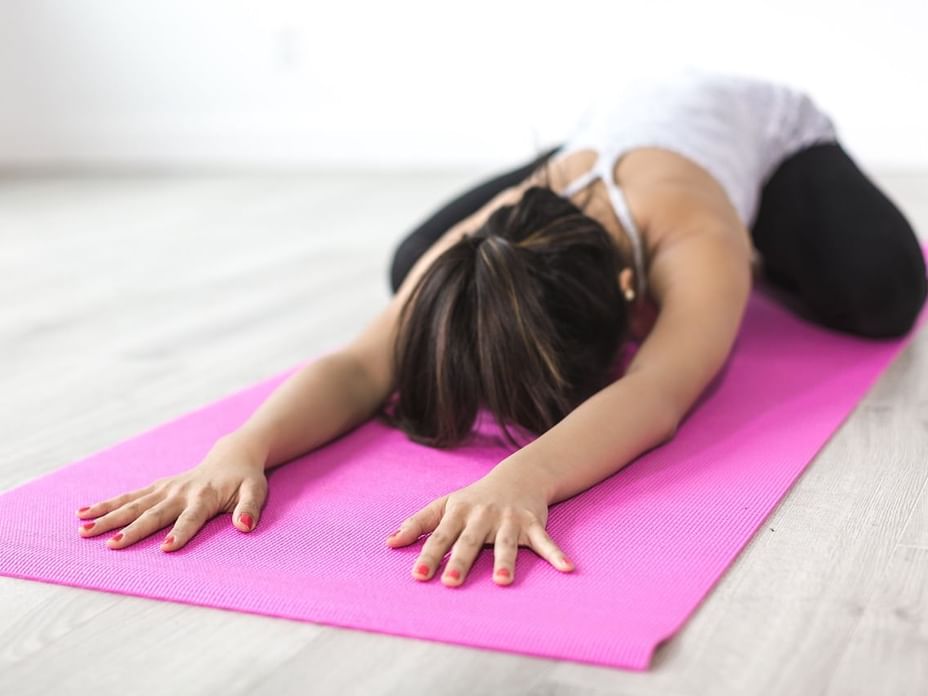 Are you looking for a way to relax and connect with your body during your vacation in Mallorca? We have the perfect solution for you at the Gran Hotel Sóller in Sóller! We offer private yoga classes in a peaceful and relaxing environment in the heart of the Sierra de Tramuntana, all within the same hotel.
Our highly experienced and certified yoga instructor in Kundalini Yoga and Hatha Vinyasa will guide you through a personalized practice that suits your needs and goals. Book your private session today and enjoy the serenity of yoga.
The price per session is €45 per person. Additionally, more people can be added to the private class for a supplement of €15 per additional person. Feel free to contact us to book your session through our contact form or by calling us directly at +34 971 63 86 86.
We also recommend our option of outdoor yoga in Port Soller, with the instructor Cristina Deya, for those who prefer to practice in a group in the midst of nature.