Bays of Mallorca
Recommended bays in the eastern part of the island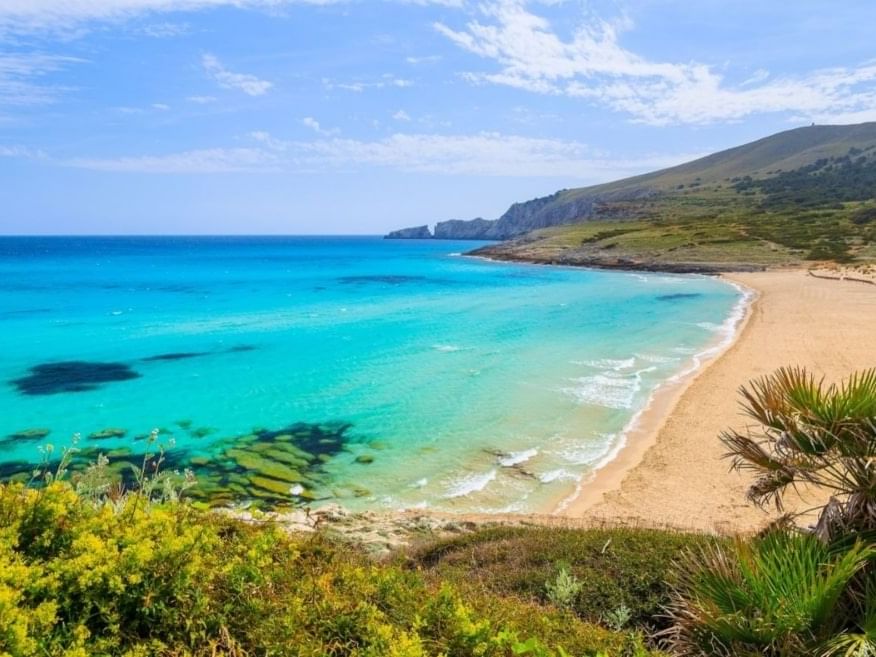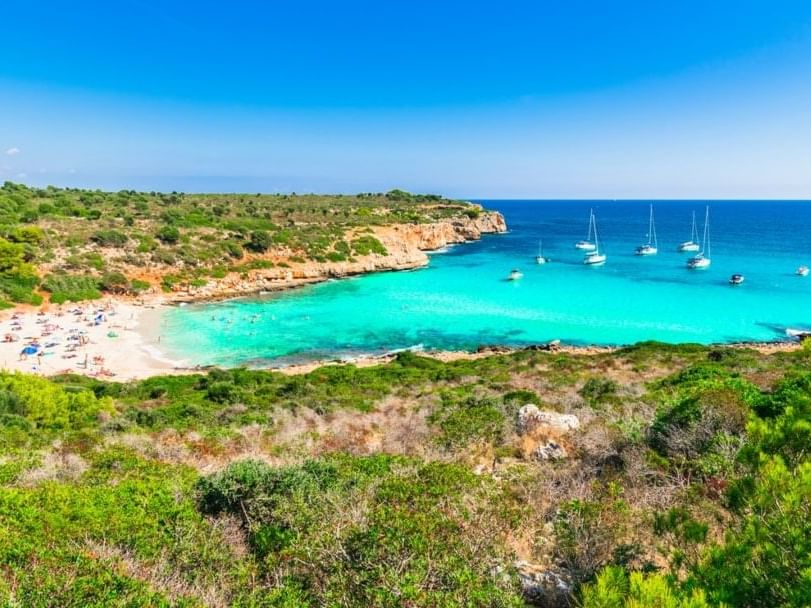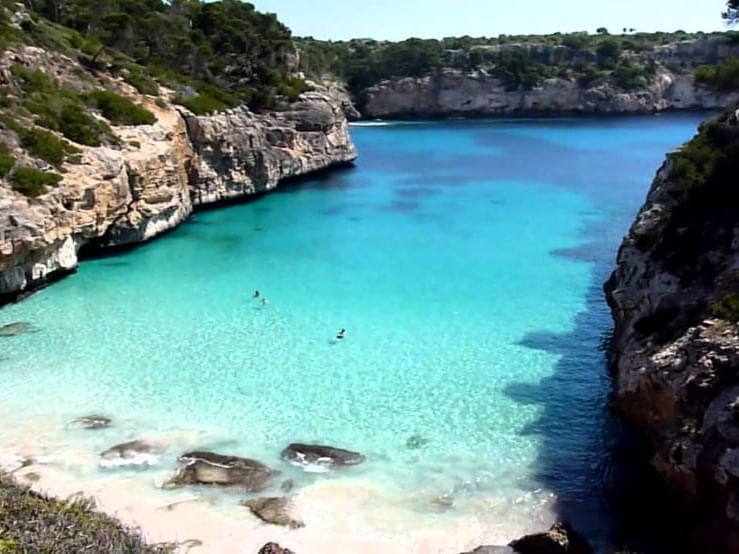 The eastern area, where the "Serra de Llevant" lies, has a great variety of coves and beaches. Here you will find a selection that we have prepared for you and as always, you can contact us directly for further information.
Cala Mesquida: Near Capdepera is Cala Mesquida. The swimming bay can be reached from the village and from the car park by the stairs. Afterwards, a very idyllic beach setting awaits you: the wide sandy beach is framed by a natural dune landscape. In the surroundings green hills and rocky cliffs alternate.
Cala Mesquida
Es Caló des Moro is especially pleasant for lovers of the most natural beaches. To get to the beach it is necessary to walk along a path where cars cannot access. The rocky peninsula avoids currents and larger waves. The water is calm and crystalline.
Caló des Moro
Cala Varques is a small sea inlet, surrounded by low rocks and lush forest with a 50m long white sand tongue bathed by crystal clear waters. It also has the attraction of having several caves in its surroundings such as the Cueva del Pirata, Cueva del Pont or Cueva del Xot that can be explored from there.
Cala Varques
Cala Mondragó is nine kilometres from the town of Santanyí, it has a beautiful white sandy beach and water of an almost tropical colour. It is located together with other small coves of the Natural Park of Mondrago. The flat, wooded rocks on the edge of the bay are perfect for swimmers who want to jump into the water at a low altitude. Despite its isolated location there is a car park near the cove and it has become a very popular area.
Cala Mondragó