Ecovinyassa
History and richness of the oranges and lemons of the Sóller valley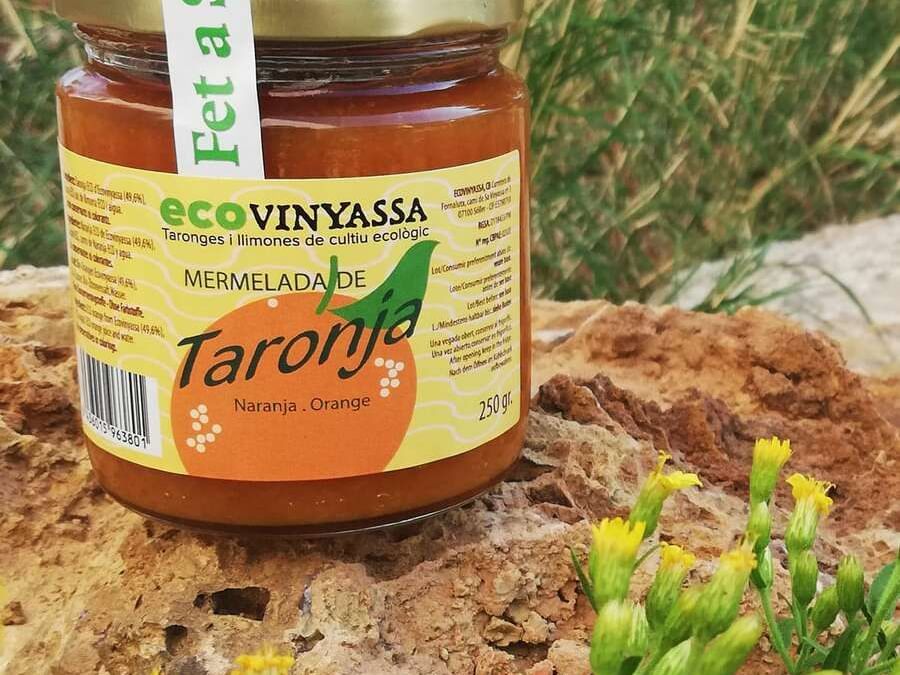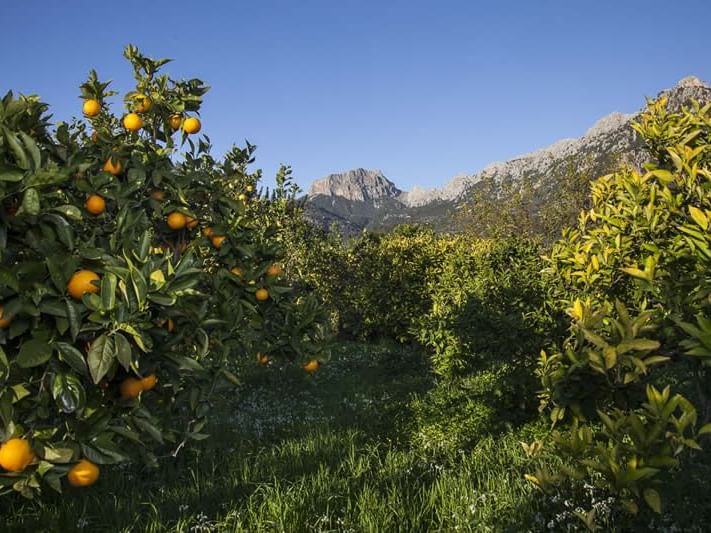 The orchard "Sa Vinyassa", with 18.000 m2, is a privileged spot, under the impressive rocks of the Alfabia ridge, between Fornalutx and Biniaraix.
Finca Ecovinyassa maintains a controlled ecological agriculture. The fruit ripens on the tree and from there goes directly to the production of the jam.
The orange blossom, "Azahar" is highly appreciated in cooking as well as in the therapeutic area. It has a calming effect on the nervous system and helps you to rest. Used mainly to make infusions that we can enrich with a touch of cinnamon or honey, the result is a very aromatic and pleasant drink.
The orange and lemon marmalade preserves the authentic taste and aroma.The jams contain only organic fruit, sugar and are preserved with lemon juice. The herbs and flowers are hand-picked and carefully dried in the shade with the help of the wind.
You can find all these products in the Finca Ecovinyassa
Prices:
Adults: 14 €
Children: 7 € (4 until 12 years)
*Includes: 1 orange juice and a snack.
Carretera de Fornalutx 07100 Sóller Spain
Monday10:00 - 14:00
Wednesday10:00 - 14:00
Friday10:00 - 14:00