The town of Fornalutx
One of the 100 most beautiful villages in Spain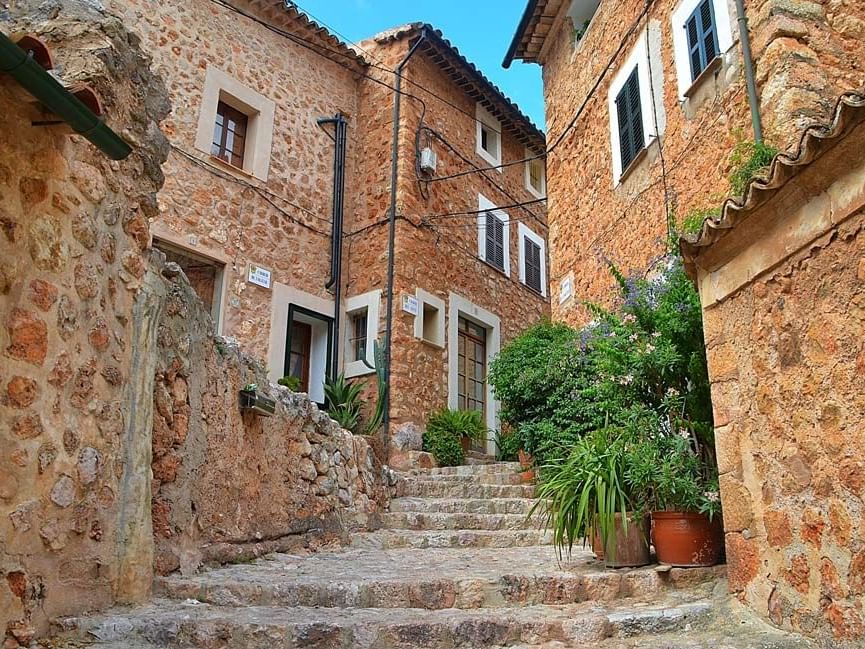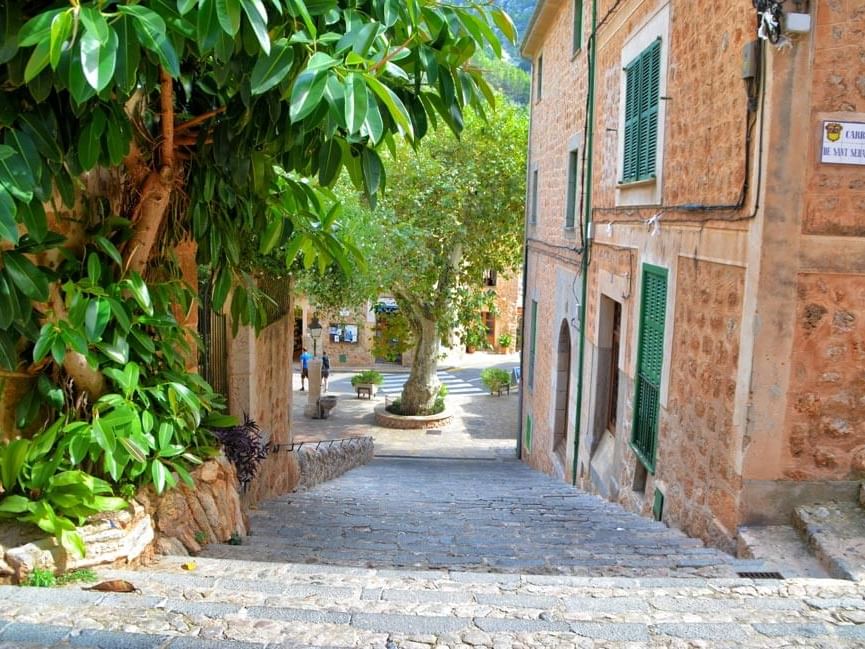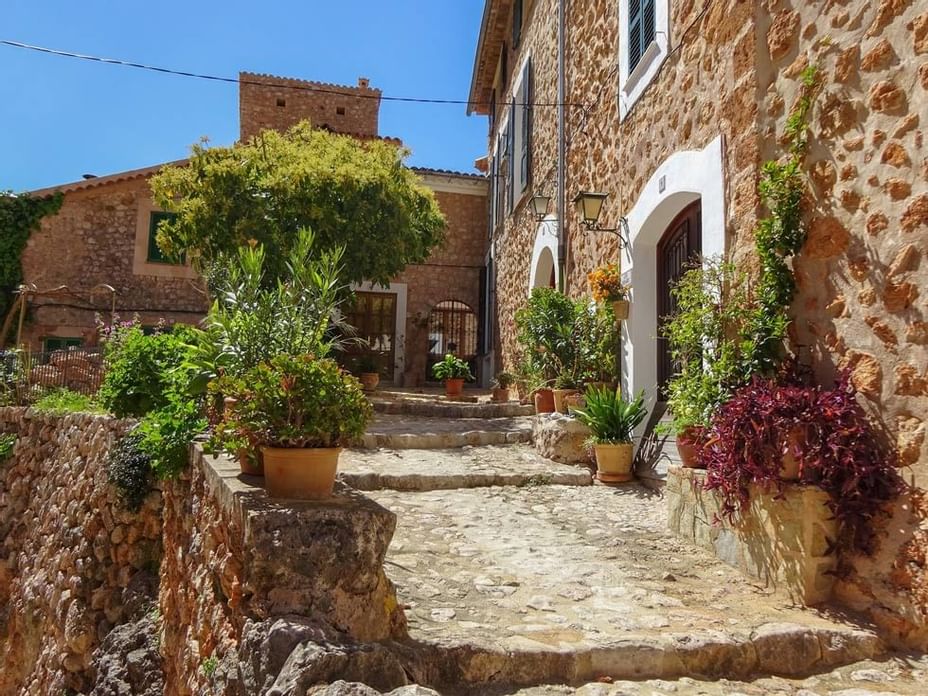 The authentic mountain village of Fornalutx is nestled high up the Tramuntana
mountain range overlooking Sóller. Often referred to as the 'Prettiest village in Spain', the stone buildings and red tiled roofs combine with the scent of the surrounding orange and lemon groves to provide a traditional rustic charm. Here we provide all the information you want to know about making the most of a visit to this traditional Mallorcan village.

History & Culture of Fornalutx
The village of Fornalutx is located on the northwest of Mallorca and has been receiving awards for conservation since the 1980s.
Its history dates back over 1,000 years when it was originally an Arab farmstead. Its current unspoilt form started taking shape in the 13th century with the Catalan conquests. The gothic church in Fornalutx was built in 1639.
The population steadily grew, but even with the influx of a more international community in more recent years, it remains in the hundreds. The effort to maintain the traditional look and feel, from the cobbled streets to the traditional façades, has created one of the best-preserved villages in Spain. Since the opening of the 'Túnel de Sóller' (toll payable) Fornalutx has become a lot more accessible.

Major Attractions in Fornalutx

The village itself is undoubtedly the main attraction. The chance to walk around the narrow streets admiring the architecture and traditional beauty attracts thousands of visitors every year. The building that stands out is the current town hall, which includes a 17th century defense tower. The church is another must see attraction, with the mixture of its original gothic features and baroque renovations creating a unique blend.
Things to do in Fornalutx
Fornalutx's enviable location in the Serra de Tramuntana makes it ideal for hikers and mountain bikers. It is within easy reach of the famous GR221 long distance route that winds its way over the full length of the mountain range. A guide is recommended for this route, and Mallorca Hiking or Tramuntana Tours (also bike rental) can provide a capable and experienced guide should you need one.
The main square is Plaça d'España, which is surrounded by cafés and is home to the general store. Just off the main square you will find Panaderia de Fornalutx (local bakery) offering several wonderful freshly baked items. For more serious shoppers nearby Sóller offers a range of designer items and local art. It's also where you'll find the tram into Palma, which is home to the best shopping on Mallorca.
The nearest beach to Fornalutx is 7km away. However, there is a tram linking the nearer town of Sóller to Port de Sóller. This can make the trip to the beach as enjoyable as the beach itself.
Bus Sóller-Fornalutx-Soller

07109 Fornalutx, Islas Baleares, España 07109 Fornalutx España