Restaurants around Sóller
Gastronomic selection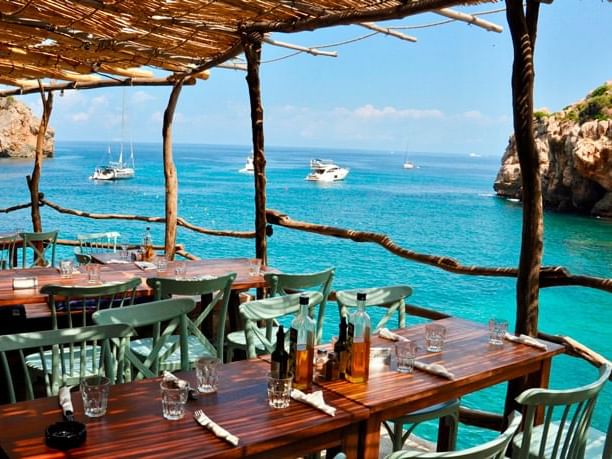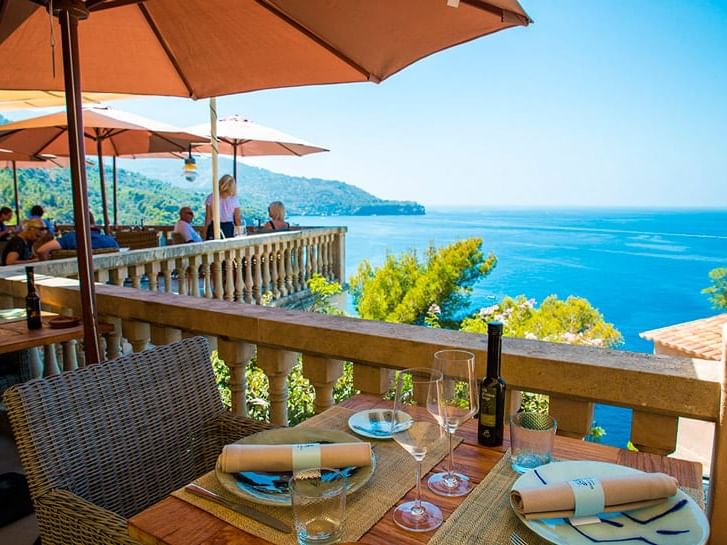 From the Gran Hotel Sóller we recommend you to visit one of our restaurants located in nearby towns.
Please do not hesitate to contact us for any reservations you may need:
Fornalutx
Ca N'antuna
Traditional Mallorcan restaurant. Specialities not to be missed such as frito mallorquín, caracoles...
Ca N'antuna
+34 971633068
Ca N' Antuna map
Es Turó
Traditional Mallorcan cuisine. Large terrace with beautiful views of Fornalutx.
Es Turó
+34 971630808
Es Turó map
Alconàsser
Bens d' Avall
Fusion cuisine of author and Mediterranean, with Mitchelin star and 2 suns. They have a great tasting menu and à la carte menu.
Large terrace with sea views
Bens d' Avall
+34 971632381
Bens d' Avall map
Deià & Cala Deià
Es Racó des Teix
Gourmet signature cuisine. The chef is internationally renowned and has worked in many famous places. Only menu available.
Es Racó des Teix
+34 971639501
Es Racó des Teix map

Ca's Patró March
Restaurant located in Cala de Deià specialised in fresh fish. It is known for being a location where several television series have been filmed. Reservations can only be made on their website with a credit card and your details.
Ca's Patro March
Ca's Patro March

Valldemossa
Celler Can Pedro
Traditional cuisine combining Mallorcan dishes with seasonal products. We recommend the shoulder and leg of lamb. No terrace, only inside.
Can Pedro
+34 971612170
Can Pedro map
Cala Tuent
Es Vergeret
In their restaurant you can taste a wide variety of Mallorcan dishes, fish and rice dishes. They have a terrace with sea views.