Get to any destination with TIB buses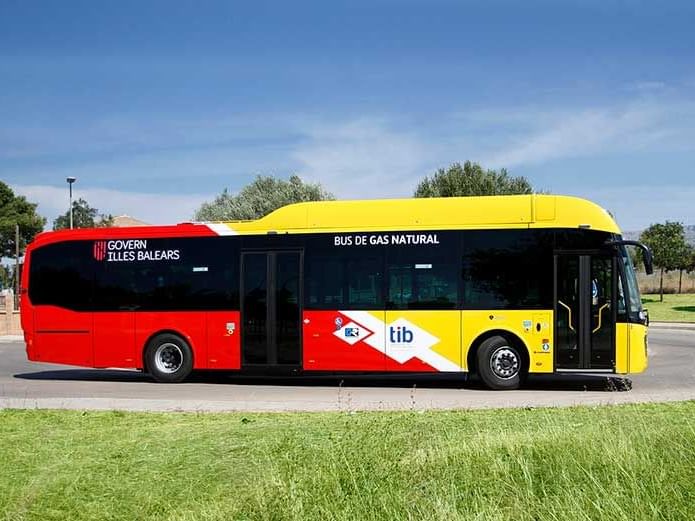 TIB is the public transport of the Balearic Islands. With them you can go almost anywhere on the island.
Here are the most popular routes that leave from Soller.
Palma - Line 204
Capital of the Balearic Islands. It is the logistic and cultural center where you can visit most of the places of Majorca. In the same city you can find the famous Cathedral of Palma, the Castle of Bellver o the Royal Palace of La Almudaina
Lluc Monastery - Line 231
The Lluc Sanctuary is a monastery of the diocese of Mallorca. Here you can contemplate different places and discover some surprising sights.
Bus: Lluc

Only Summer

Port of Soller - Line 204/203
The port is located in a natural gulf protected by the mountains. The landscape surrounds it and makes it a very special place in the Sierra Tramuntana. In the past it was a fishing port, which makes it an ideal place to eat fish or seafood.

Bus: Port of Soller

Fornalutx - Line 232
An authentic mountain village high up in the Serra de Tramuntana, above the valley of Sóller. It is often referred to as 'the most beautiful village in Spain'.

Bus: Fornalutx

Deià - Line 203
The small village of Deià, located on the west coast of Mallorca, is one of the most beautiful villages on the island. Perched on a mountain and with views of the Mediterranean

Bus: Deià

Valldemossa - Line 203
The village at the top of Mallorca is probably the best known village on the island because the Polish composer Frédéric Chopin and his mistress, the French writer George Sand, were both born in Valldemossa.

Bus: Valldemossa
Alcúdia - Line 231
Alcudia is a small town of 20,000 inhabitants located on a small peninsula in the northwest of the island. In the center of the village is the old town, a walled place that preserves the ancient architecture of the Majorcan middle ages. The area is also known for its sandy and rocky beaches.
Only Summer
The bus stop in Sóller is located in c/ Cetre.