Recommended beaches around Sóller
The nicest beaches near Gran Hotel Sóller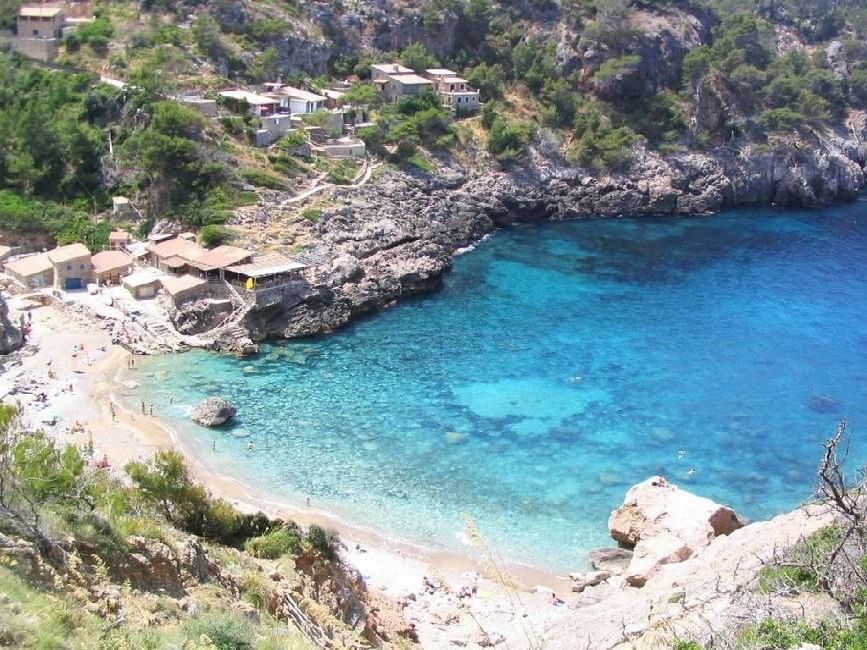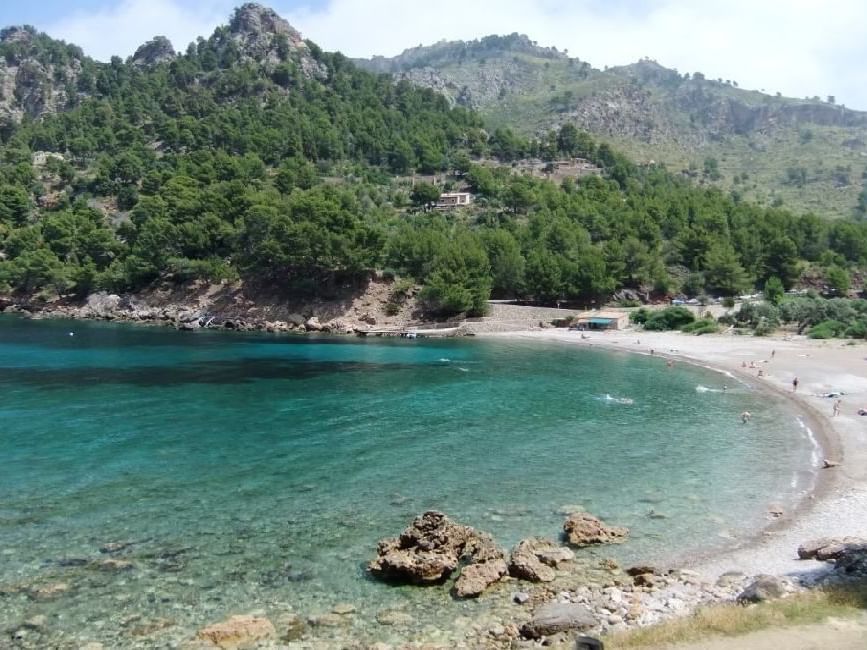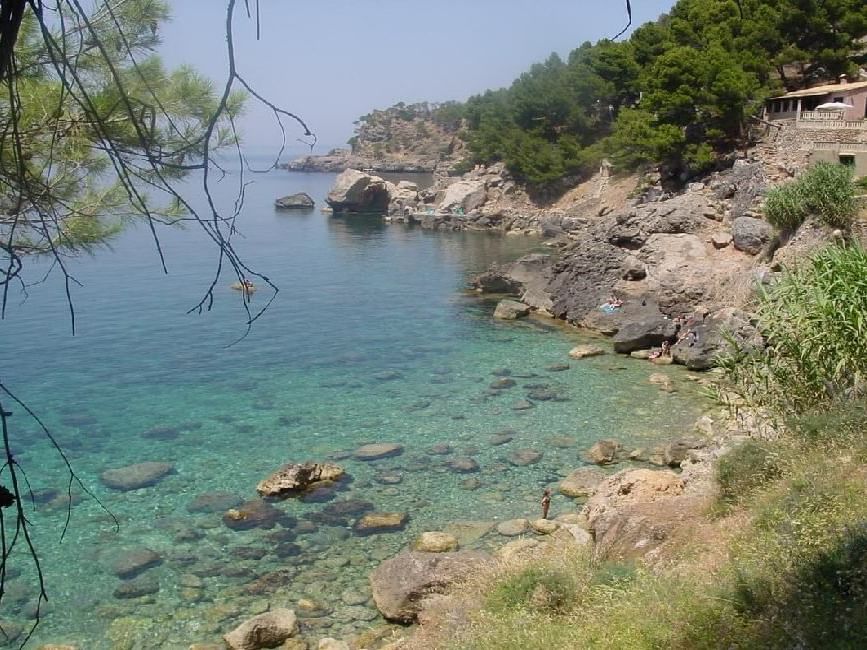 If you want to spend a very pleasant day at the beach in a small cove in the Sierra
de Tramuntana we suggest the following options:
Playa del Puerto de Sóller: A sandy beach surrounded by beautiful mountain views and a wonderful sunset. It is about 3 kilometres away from the Gran Hotel Sóller and is the closest option for refreshment. Here you can find sunbeds and parasols to spend the day comfortably. Here is a list of restaurants where you can eat at midday.
Artificial beach: A rocky beach right in the port of Sóller, ideal for snorkelling and diving. Rocky area located at Playa den Repic. Crystal clear waters.
Cala Deia: a small cove with rock and crystalline waters that can be reached by car. Here you will find a highly recommended restaurant called Ca's Patró March, its speciality is fresh fish and seafood.
Ca's Patró March
+34 971639137
Ca's Patró March map
Cala Tuent: The cove has a semicircular aspect and is surrounded by mountains, mainly composed of leafy pine woods. The sand of the beach only covers the first meters until it touches the sea, later, the composition of the ground happens to be of stones and thick gravel. It is accessible by car. We recommend the restaurant Es Vergeret where you can eat delicious Mallorcan dishes, fish and rice.
Es Vergeret
+34 971517105
Es Vergeret map
Alconasser (Llucalcari): Small rocky beach with crystal clear water. It is necessary to walk to reach it and we recommend the use of water shoes. In the upper part of the beach, with parking, you will find the Béns D'Avalls restaurant with exceptional sea views and signature cuisine.
Béns D'Avall
+34 971632381
Béns D'Avall map
If you prefer to enjoy the sandy beaches, we recommend you go to other places on the island that are not in the Sierra de Tramuntana. Between the most famous beaches in Mallorca, there are El Cap de Formentor close to Pollensa, Es Trenc beach in the south and the Beach of Muro / Alcudia in the north.
Majorca, Balearic Islands, Spain Balearic Islands Spain