Recommended restaurants in Sóller
Check here our restaurants selection in Sóller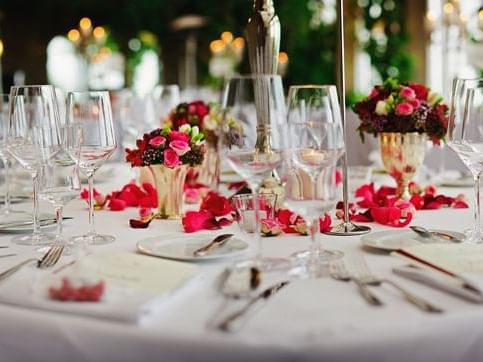 Here we have the pleasure of showing you our best recommendations for dining in the center and surroundings of Sóller.
Please do not hesitate to contact us to help you to book your preferred restaurant.
Ca'n Blau
First of all is our wonderful restaurant a la carte with mediterranean food by our chef Ana Mateos.
Enjoy a dinner with us in our garden terrace with a really good selection of wines recomended by our maitre Daniel Gago and to follow taste the flavours and wonderful product combinations.
granhotelsoller.com
+34 971638686
Gran Hotel Sóller
Ca'n Llimona
They offer fresh handmade pasta made on the spot to be eaten in a small and cozy restaurant.
They have a little terrace inside a mallorquin style house.
canllimonasoller.com
+34 971638135
Can Llimona
Ca'n Pintxo
Enjoy the typical tapas restaurant with very elaborate products. They have a small exterior terrace and an original interior with a typical decoration of a pintxos restaurant
canpintxo.com
+34 971631643
Ca'n Pintxo
Ca'n Boqueta
Very nice and good tasting menu of Mediterranean cuisine. Elegant restaurant with interior and terrace. They only serve menu.
canboqueta.com
+34 971638398
Ca'n Boqueta
Luna 36
A la cart restautant with mediterranean style food.
They are in the street "la luna", a beautiful little comercial street in Sóller. The restaurant is inside a malloquin house and has a patio inside.
luna36.com
+34 971942179
Luna 36
07100 Sóller, Islas Baleares, España 07100 Sóller España