Cuevas del Drach
Discover a unique ecosystem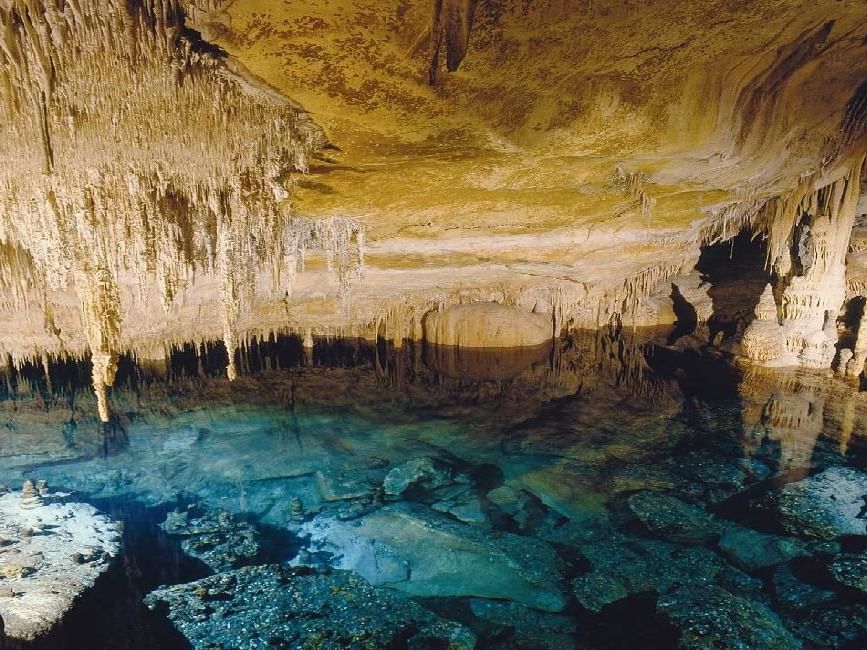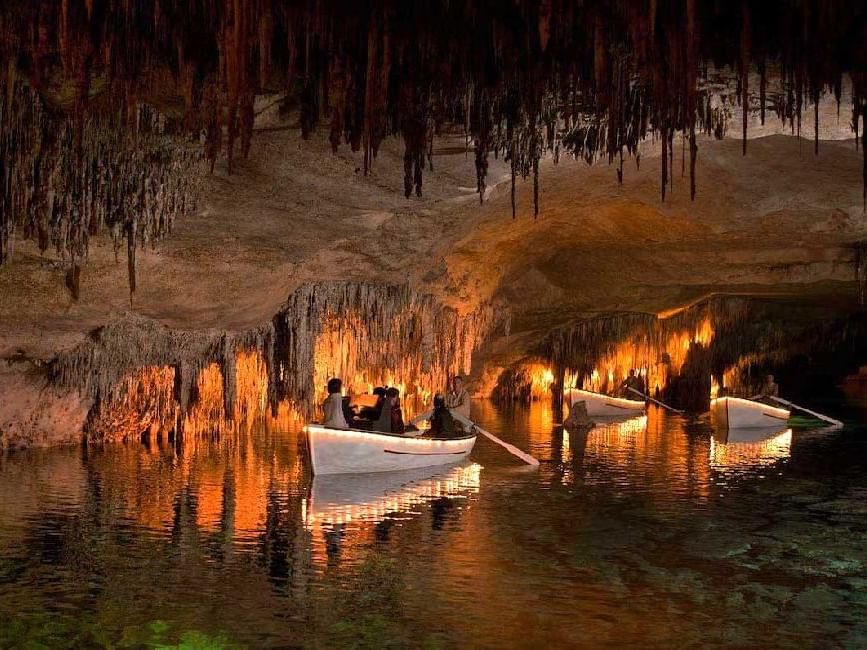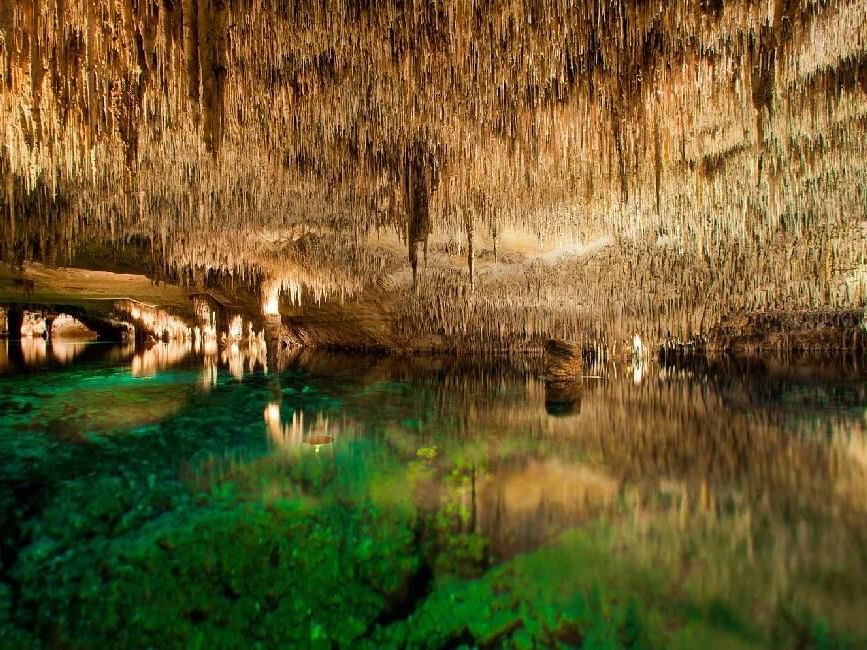 Located on the eastern coast of Mallorca, specifically in the town of Porto Cristo
, these caves are one of the main tourist attractions, and are undoubtedly one of the most remarkable on the island, as they are almost 1,200 metres long and have a depth of 25 metres below the surface. The caves hide a large underground lake, Lake Martel, considered to be one of the largest underground lakes in the world.
The visit to the caves
The Drach Caves were already known during the Middle Ages, and were explored in 1880 by M.F. Will and in 1896 by E.A. Martel, who discovered the cave where the lake bearing his name is located.
Between 1922 and 1935 the cave was conditioned to be visited, opening a new entrance, tracing paths, stairs..., and above all, with the realization of electric lighting designed by the engineer Mr. Buigas.
The visit lasts about one hour, and the tour is about 1,200 metres long, and includes a classical music concert and a boat trip across Lake Martel. The interior temperature is about 21ºC, and the humidity is 80%.
Online price
From 13 years ADULTS 15.00 €
From 3 to 12 years CHILDREN 3-12 euros 8,00 €
Free for babies up to 2 years, no ticket required.
Price at the ticket office, 16.00 € for adults and 9.00 € for children.
Cave Entrance Hours
Visits at 11:00 h and 13:00 h
s/n Carretera de les Coves 07680 Porto Cristo Spain
Tuesday10:30 - 15:30
Wednesday10:30 - 15:30
Thursday10:30 - 15:30
Friday10:30 - 15:30
Saturday10:30 - 15:30