IT'S NOT GOODBYE, IT'S SEE YOU SOON!
The Gran Hotel Sóller closes its doors until the next season 2023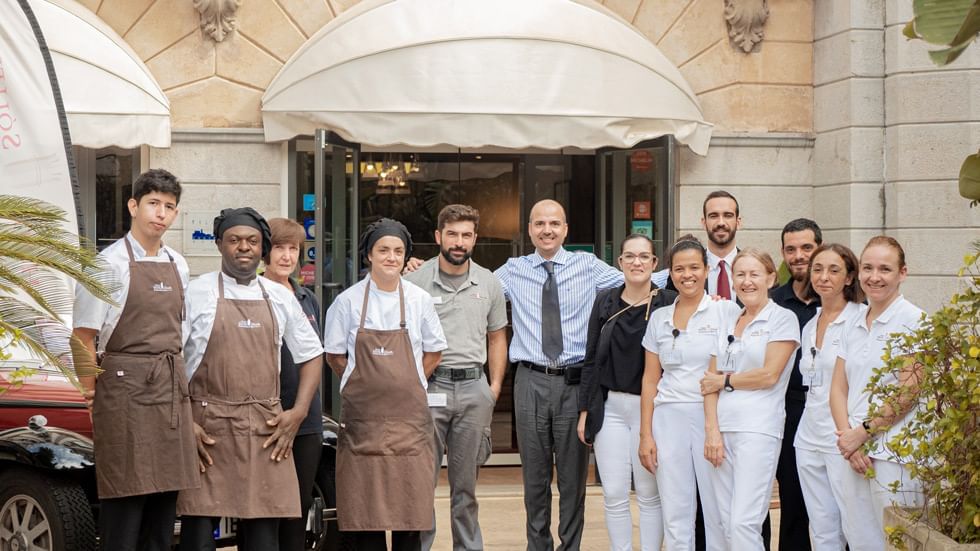 Dear friends,
Another season has come to an end and the Gran Hotel Sóller will close on Sunday 6th November. It has been a very positive season, marked by the reunion with many familiar faces and new ones, but always with great enthusiasm after all the uncertainty we have lived through during the times of the pandemic. In 2022 we have rediscovered the pleasure of celebrating some of our most traditional festivals such as El Firó, the patron saint's festival of Sant Bartomeu or the typical days of Les Verges and Tots els Sants, among others. We have also returned to visit with renewed enthusiasm our most beloved spots, such as the fishermen's quarter of Santa Catalina, in the heart of Port de Sóller, or to buy as if it were the first time some of our most authentic and traditional products, such as the famous Mallorcan porqueres products or the magnificent La Luna Sollerics sausages. We invite you to immerse yourself in this and more through our blog. This season has been, in short, the season of illusion and the joy of going out again, to enjoy.
We would therefore like to thank everyone, repeat guests, new guests and long-time friends, for their trust and help. A support that allows us to continue working to improve our service and to do what we like best.
We end this season with a feeling of gratitude and achievement, looking forward to the new season 2023, and hoping to welcome you again with a big smile.
We cannot say goodbye without reminding you that, although the hotel closes its doors until February 17, 2023, you can contact us from Monday to Friday from 9 to 13hrs by email or phone, we will be happy to assist you. In addition, you can visit our website and all the offers available at any time through this link:
The Management and the team of the Gran Hotel Sóller wish you a happy winter. See you soon!