Discover Ciutadella de Menorca
2-Day Getaway by Plane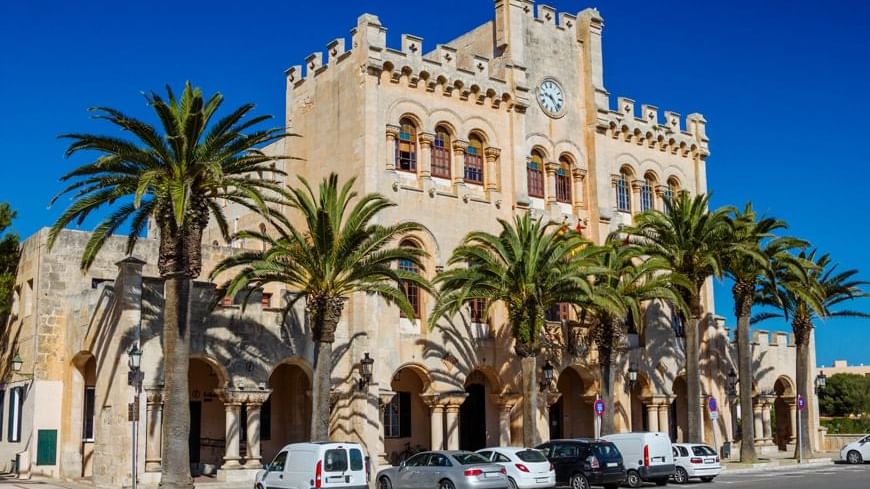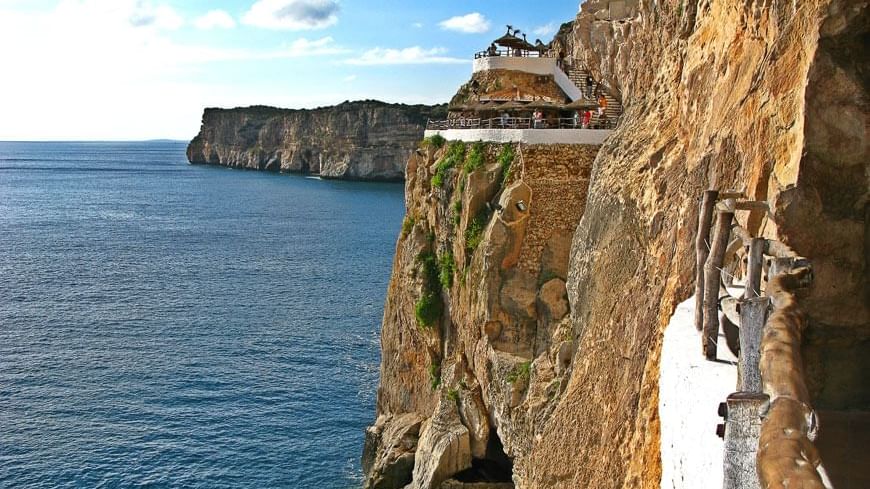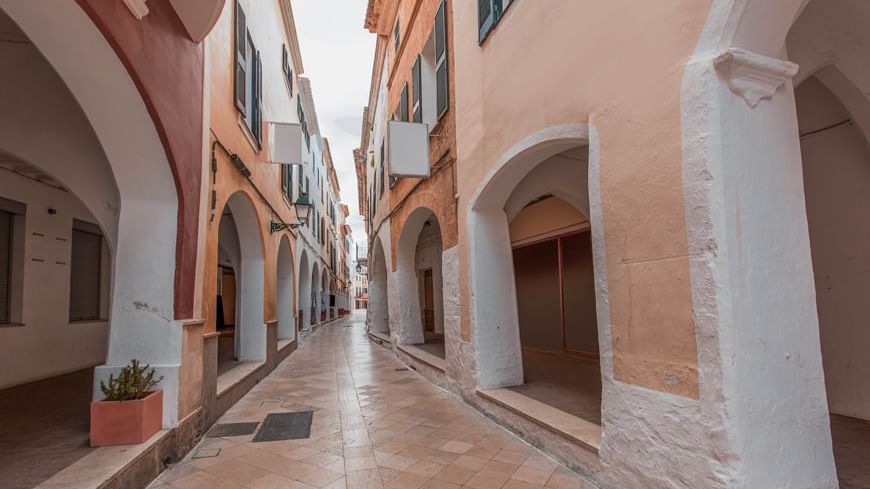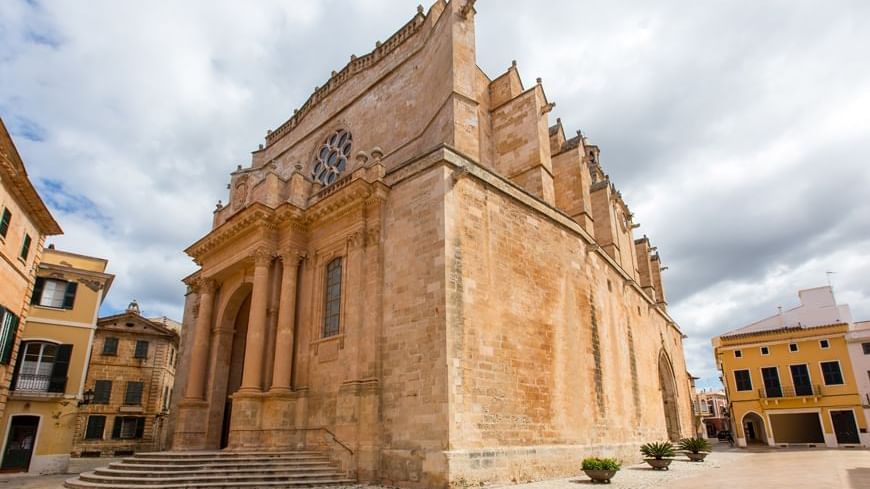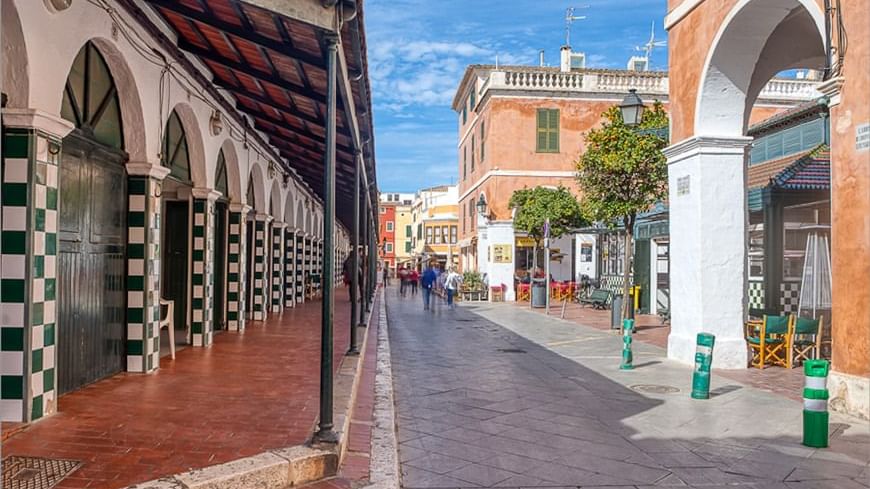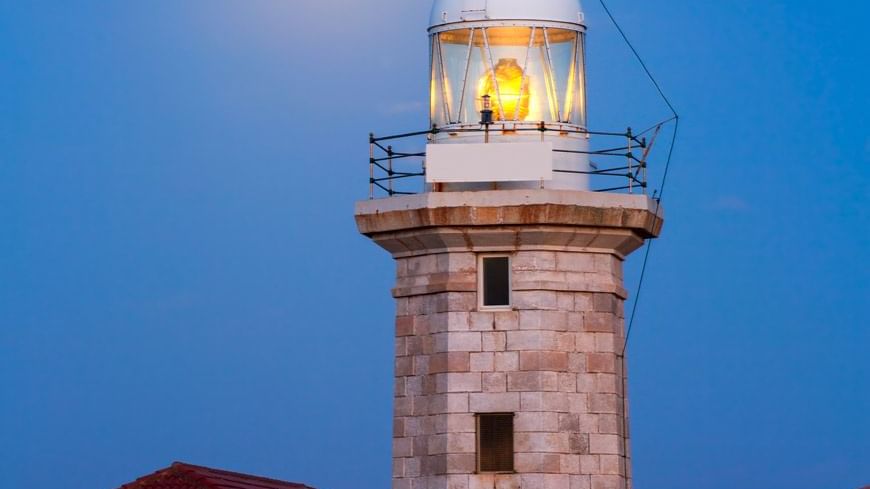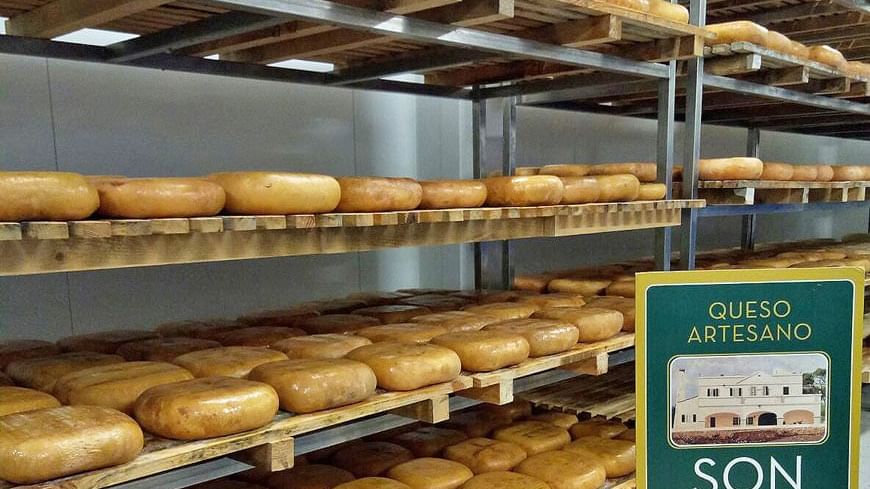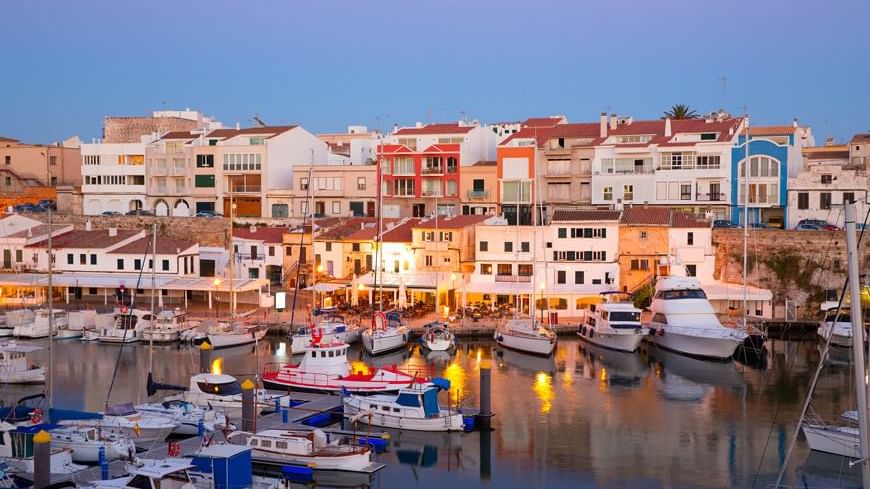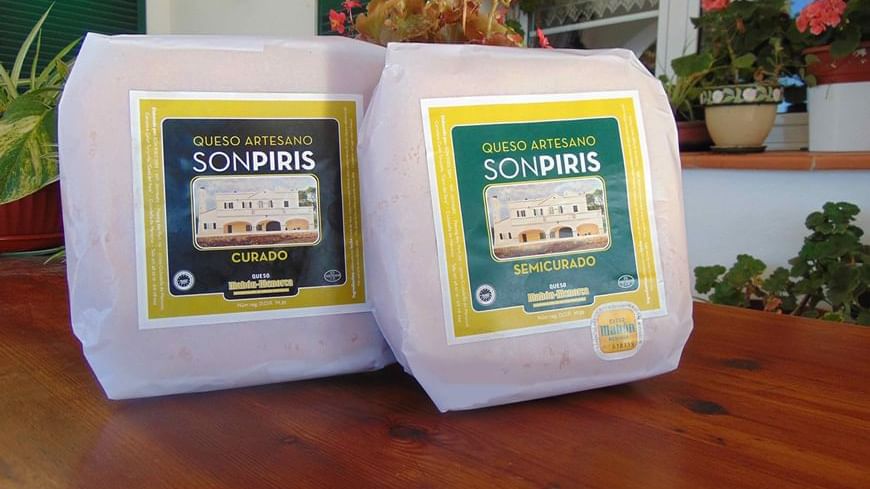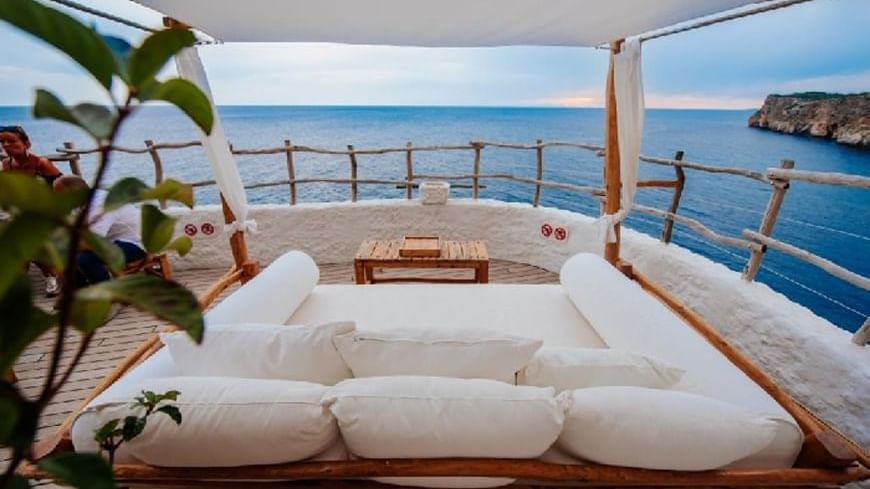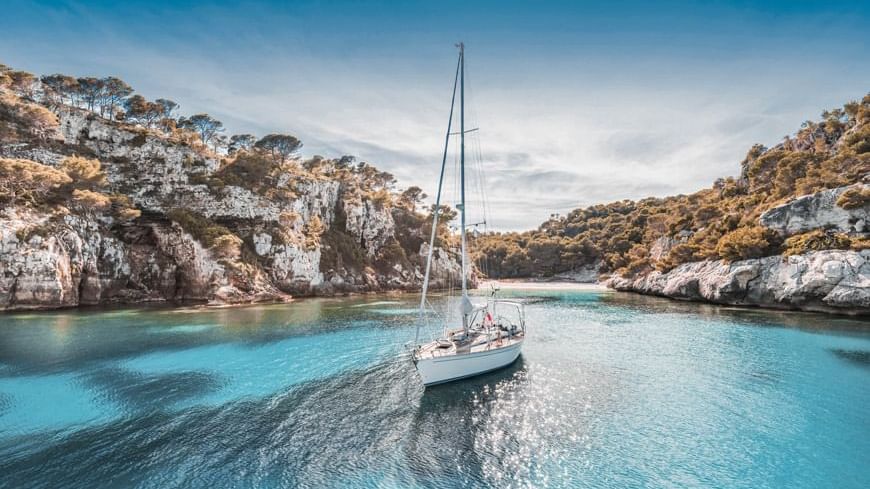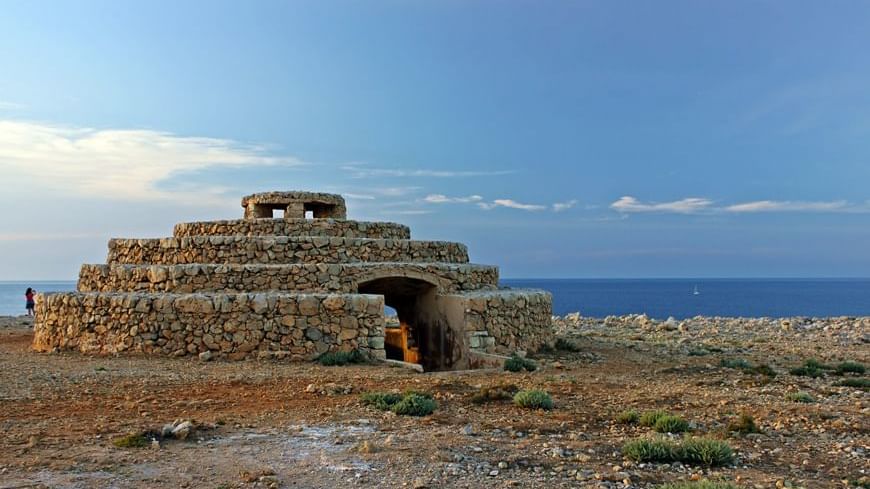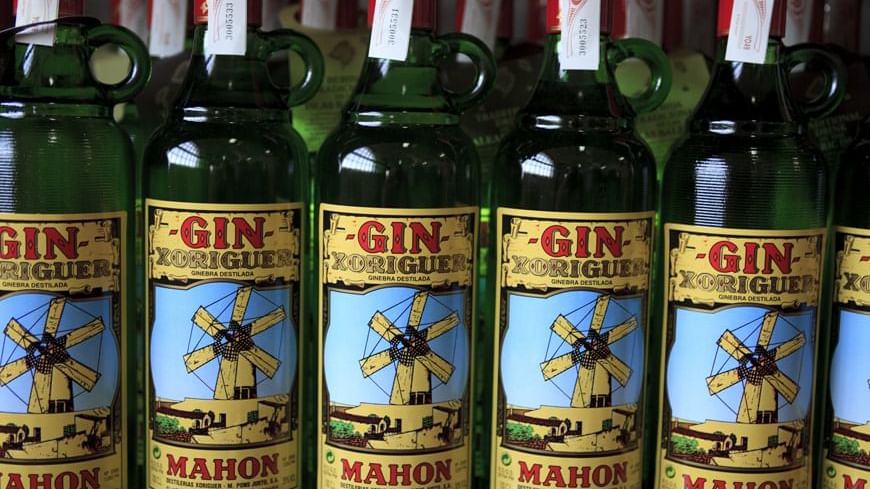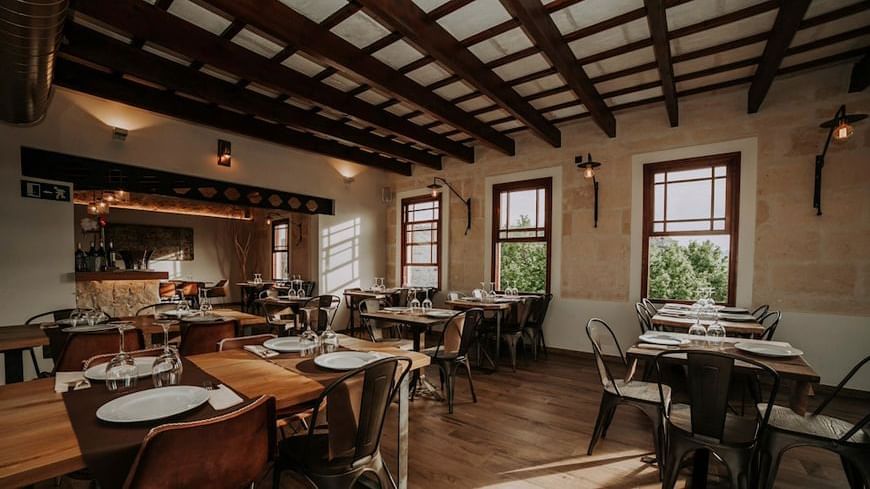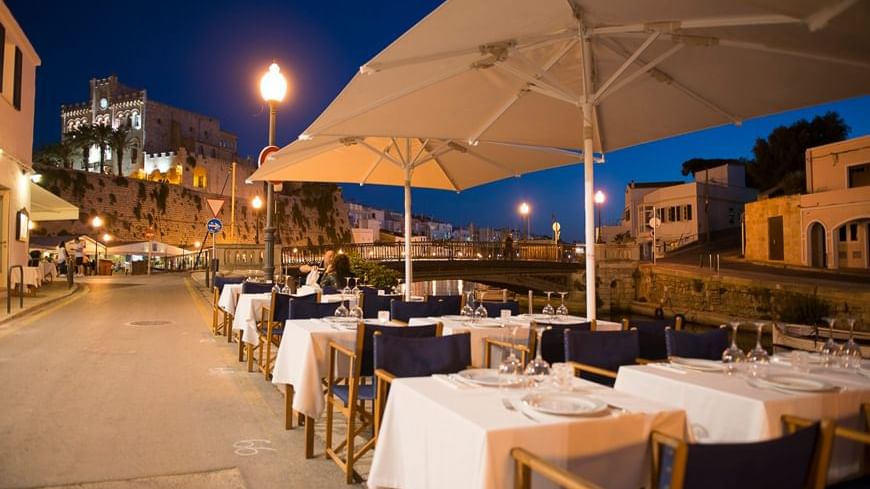 When planning our trip to the Balearic Islands, the idea of visiting more than one island in a single trip may come to mind, and in the case of the Balearic archipelago, it's not a bad idea at all. While Mallorca is the largest of the four main islands that make up the Balearics, there are several options for traveling from one island to another with ease. Whether it's due to their proximity or the means of transportation connecting Mallorca, Menorca, Ibiza, and Formentera, taking a getaway to another of the islands is a plan we highly recommend if you have the time! To do this, there are two essential means of transportation that connect the four islands throughout the year. The first is by boat, with companies like Baleària, which allows us to travel comfortably between islands with our own vehicle. And the second is by plane, with companies like Air Nostrum, a subsidiary of Iberia, which handles the air routes between our islands. So today, we propose a very special plan to extend your Mediterranean vacation during your stay in the Valley of Sóller: Ciutadella de Menorca. A 2-day getaway by plane!
Day 1:
To start our getaway, the first thing we'll need to do is purchase our plane tickets. We recommend the Air Nostrum company from Iberia, so after buying our flights on their website - www.iberia.com - we'll leave Gran Hotel Sóller heading to Son Sant Joan Airport, which we'll reach in about 30 minutes by car. We recommend taking one of the early morning flights to make the most of the getaway. Finally, after a flight of about 40 minutes, we'll arrive at Mahón Airport, the capital of Menorca. Once there, it's ideal to rent a car to have the freedom to move around at your own pace. In this regard, it's important to note that if you're traveling during the summer months, it's better to reserve the car in advance due to the high number of visitors. However, if you're visiting during the less crowded months, from mid-September to May, you'll find rental cars at the airport without any problem.
From Mahón to Sa Cova d'en Xoroi
While Mahón is the capital of Menorca and has many activities and places of interest to explore, we'll opt to head to Ciutadella de Menorca, the other major city on the island located to the south, at the other end of the capital. We recommend booking your hotel there. So, we'll depart from Mahón toward Ciutadella on a journey of approximately 40 minutes by car. However, we won't make the journey all at once, as we'll make a stop at a very special place along the way: Sa Cova d'en Xoroi, a natural cave located in Cala en Porter, Alayor, which now houses a bar. We highly recommend visiting this place to enjoy incredible views from its multiple terraces and breathtaking balconies. It's a perfect stop before continuing on to Ciutadella.
Ciutadella de Menorca: Plaça d'Es Born and Ses Voltes
After arriving in Ciutadella, we'll head to the city center: Plaça d'Es Born. This is the area where we recommend booking your hotel, as you can experience the essence of Menorca from its historic center. So, after checking in at our hotel, we'll venture out to explore the historic center of the island. The stately Plaça d'Es Born is the hub of Ciutadella, the city's nucleus from which a labyrinthine circuit of picturesque alleyways and charming archways radiates. In the middle of the ancient parade ground, you'll find the obelisk des Born, a 22-meter-high monument dating back to the 19th century, commemorating the resistance and defeat of the city by the Turks in 1558. The part of the square facing the port is where you'll find the Town Hall. The building was once a royal palace, built on top of a Muslim castle, some parts of which are still preserved today. Its main facade dates from the early 20th century. After visiting the square, we'll head to Carrer Major d'Es Born, a shopping street that passes by the Cathedral of Santa Maria de Menorca, leading us into Ses Voltes, a commercial area consisting of streets lined with stone archways that will take us to Carrer de Josep Maria Quadrado and eventually Sa Plaça Nova. This is a place where you can stop for a coffee or a snack.
After our break, we'll continue towards Sa Plaça d'Alfons III, a very special place for the people of Ciutadella, as it's the square where the Festes de Sant Joan de Ciutadella, the city's biggest and most important festival, begins. Next, we'll continue down Carrer de Sant Eloi and turn right onto Carrer d'Alaró until we reach Carrer de l'Hospital de Santa Magdalena, located right next to Plaça de la Llibertat or Plaça del Mercat. This is a place you must visit to discover the municipal market and the bars and restaurants in this corner of Ses Voltes, which is currently the epicenter of local produce in the city.
Eating in Ciutadella de Menorca
Without a doubt, you can find fantastic places to eat in the Market Square, but if you love rice dishes and fresh seafood, we recommend continuing our journey to the Ciutadella Port area for a meal at one of the most spectacular restaurants in the area: Restaurant S'Amarador. Located in the heart of the port, next to the bridge, this restaurant allows us to enjoy the authentic fishing tradition and one of the best places in Menorca to enjoy fresh fish. Their star dishes include seafood rice dishes, seafood stews, and grilled or oven-baked island fish. Undoubtedly, a highly recommended place to eat, although it's advisable to make a reservation in advance.
Sunset in Ciutadella
After our meal at S'Amarador, we can take a stroll along the port, next to the small Menorcan boats, the llaüts, in a place full of curiosities as it's one of the historic ports in the Balearics. There is evidence of commercial traffic in the port dating back to the Middle Ages when Ciutadella was the island's capital during the Crown of Aragon. However, it wasn't until the mid-19th century that the port was completed as we know it today.
After our walk by the port, we'll head to a very special place on the island: Punta Nati Lighthouse. Located about 10 minutes by car from Plaça d'Es Born, this lighthouse is one of the best places in Ciutadella to enjoy the sunset. It's important to note that during July and August, there are transit restrictions, and you can only access the lighthouse by bus for a cost of €4 round trip. There are 2 buses going there (at 20:00 and 20:30) and 2 coming back (at 21:45 and 22:15). The bus schedule advances by 15 minutes as the sunset time advances. However, in September, you can access with your own vehicle and park in the free parking lot located just over 1 km from the lighthouse. After enjoying the sunset at this wonderful spot, we'll return to the center of Ciutadella for dinner. We recommend Ciutadella Restaurante Pizzeria. It's located at the end of the port on the upper part, next to the esplanade where the Jocs d'Es Plà takes place during the Festes de Sant Joan de Ciutadella. In this restaurant, you can enjoy homemade pizzas and pasta, and you can even watch them prepare the pizzas in their traditional rotating oven, as the kitchen is open. Without a doubt, it's a perfect place to end our first day in Menorca before returning to the hotel.
Day 2:
Son Piris Cheese Dairy. Local Product
One of Menorca's greatest treasures is undoubtedly its artisan cheese. With numerous dairies, you can't visit Menorca without exploring at least one of them. We recommend visiting Son Piris Cheese Dairy. This family farm is located 19 minutes from Plaça d'Es Born and offers guided tours that allow you to learn about the process of making Menorca cheese. It's a perfect visit to discover the peasant tradition of Menorcan families and taste the unique flavor of local cheese through tastings. It's a unique cheese with an intense and distinctive flavor thanks to the land, the cultivation of forage, the careful treatment of the cattle, and its ancestral production process. A unique experience to uncover the secrets of this cheese with its own personality.
After our visit to the dairy, we'll return to the hotel to collect our luggage and make a final stop for lunch before heading to Mahón for one of the most special places for the people of Ciutadella: Bar Tritón. This old fishermen's bar is located in the port, next to S'Amarador, where we recommend trying one of their most famous dishes: tapas sandwiches! In this place, you can enjoy traditional tapas like tongue, tripe, meatballs, Russian salad, etc., either traditionally or in sandwich form. It's a unique and different way to enjoy Mediterranean cuisine. We recommend trying the meatball or cuttlefish sandwiches. After our meal in Ciutadella, we'll start our journey to Mahón Airport, which we'll reach in approximately 40 minutes, to catch our return flight to Palma de Mallorca.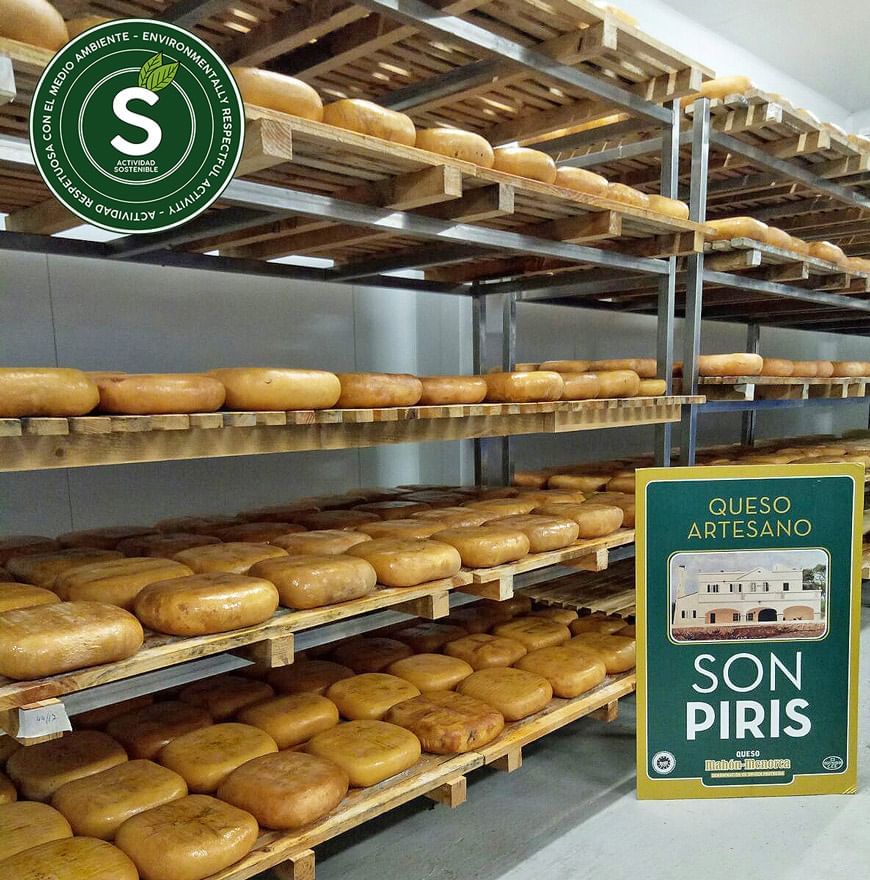 From Son Sant Joan to Gran Hotel Sóller
After landing in Palma de Mallorca, we'll return to Gran Hotel Sóller, a car journey of about 30 minutes. We recommend taking the return flight between 5:30 PM and 6:00 PM to arrive at Gran Hotel Sóller around 7:30 PM. It's the perfect time to relax in the hotel's facilities before enjoying a fantastic dinner at Can Blau Restaurant and concluding our 2-day getaway to Ciutadella de Menorca.
The Balearic archipelago is an autonomous community composed of four main islands. Four sister islands, each with its own personality, people, history, customs, culture, and even its own language. Four islands that surprise us with millennium-old traditions and that we definitely recommend visiting to discover this idyllic corner of the Mediterranean in an unforgettable way. So, if you're staying at our hotel and have the opportunity to take this getaway or want more information on how to do it in the best possible way, don't hesitate to ask our reception team, who will be happy to assist you!