Unique Experience: Private Boat Trip along the Dazzling Tramuntana Coast
Cala Tuent, Sa Foradada, Cala Deià, Sa Calobra...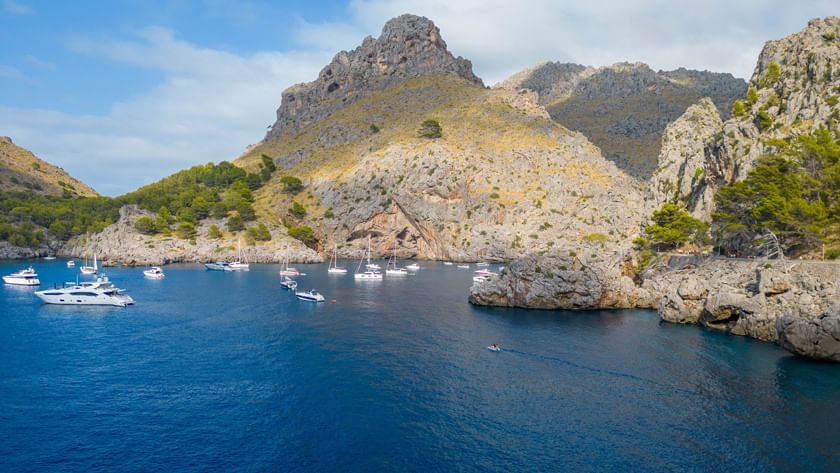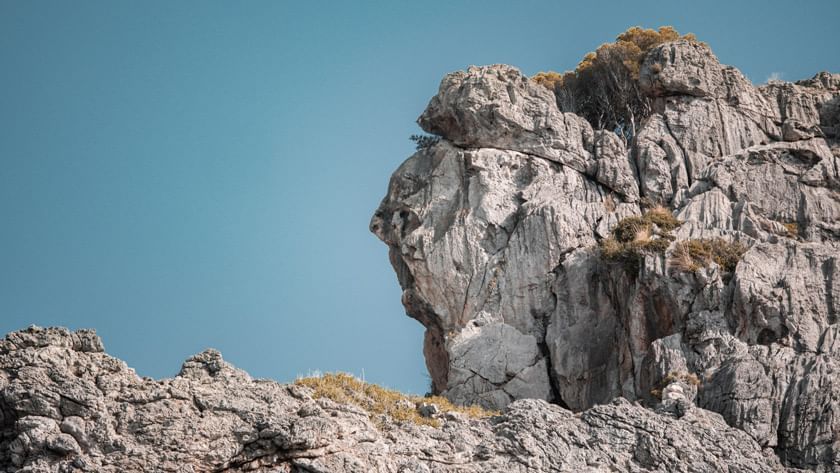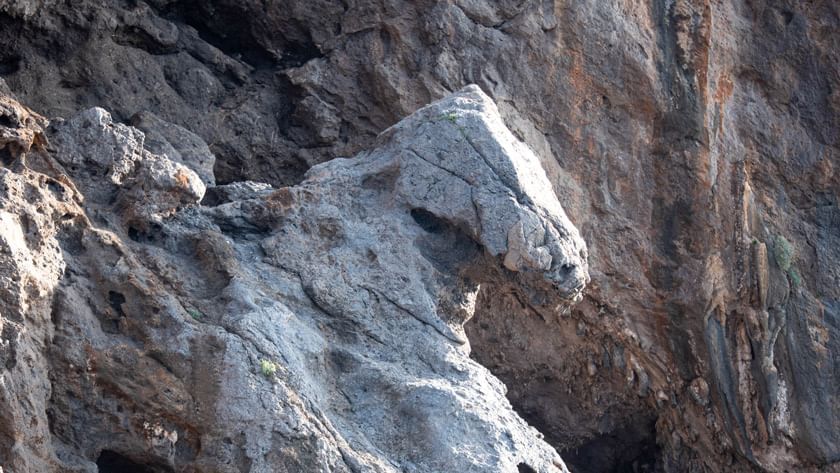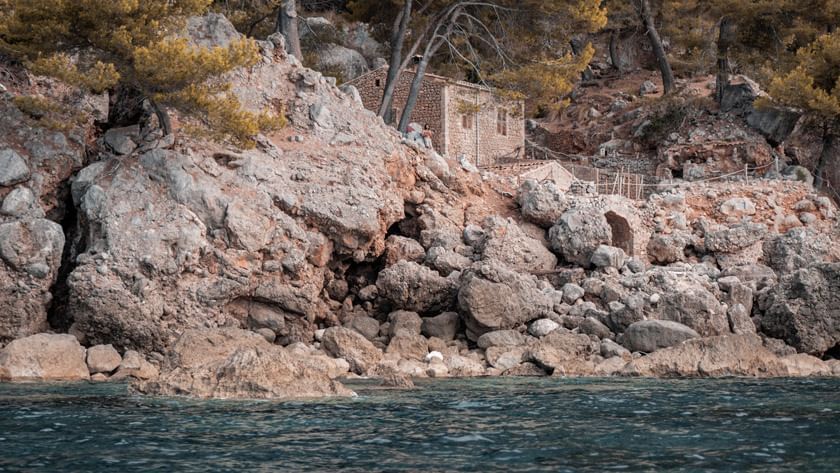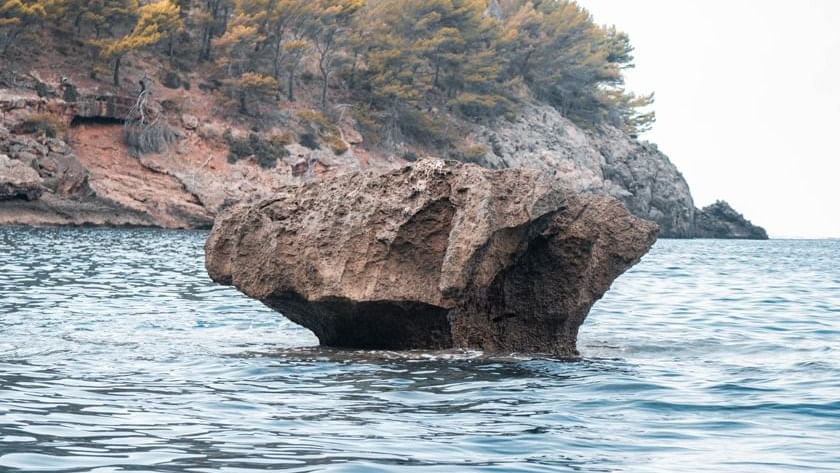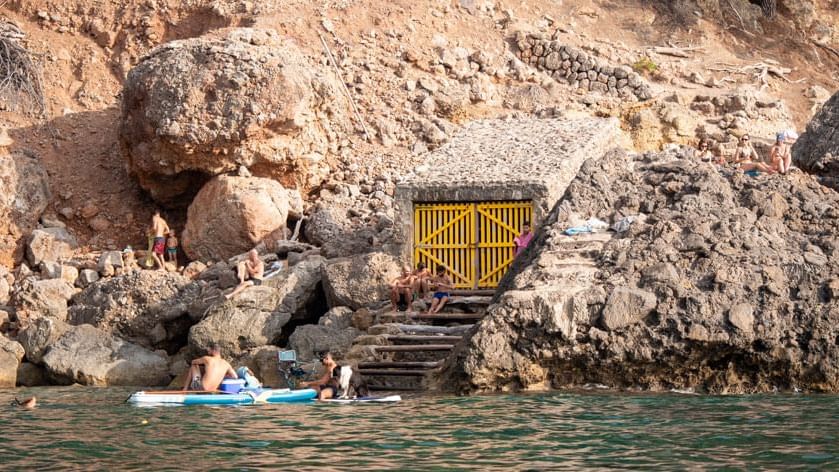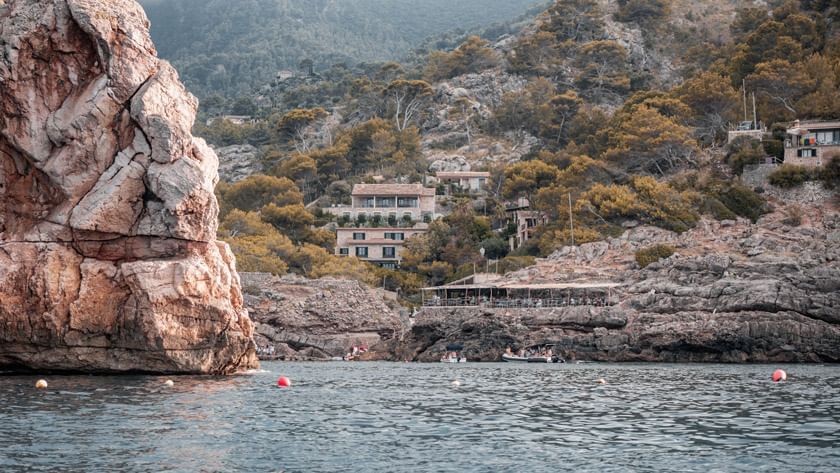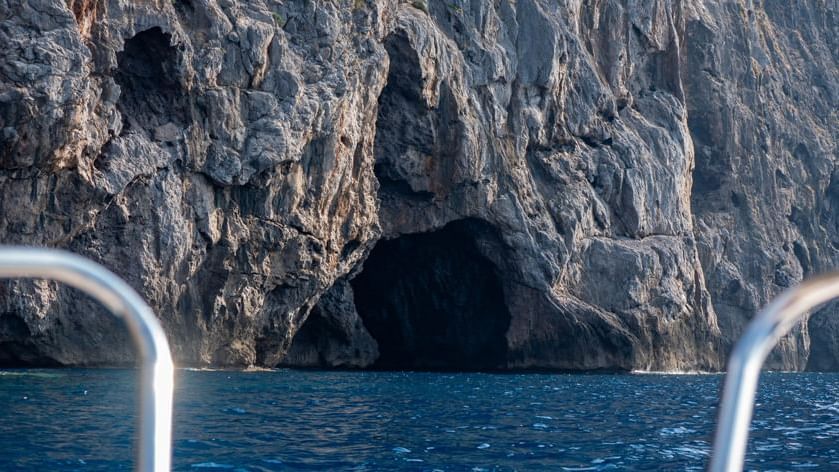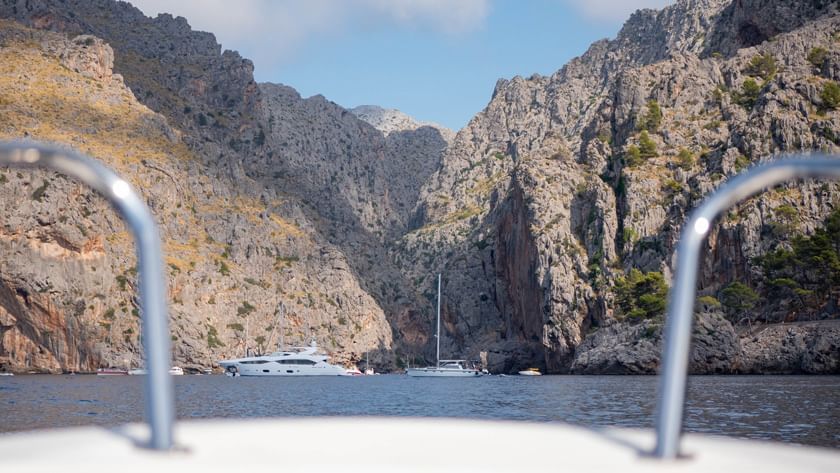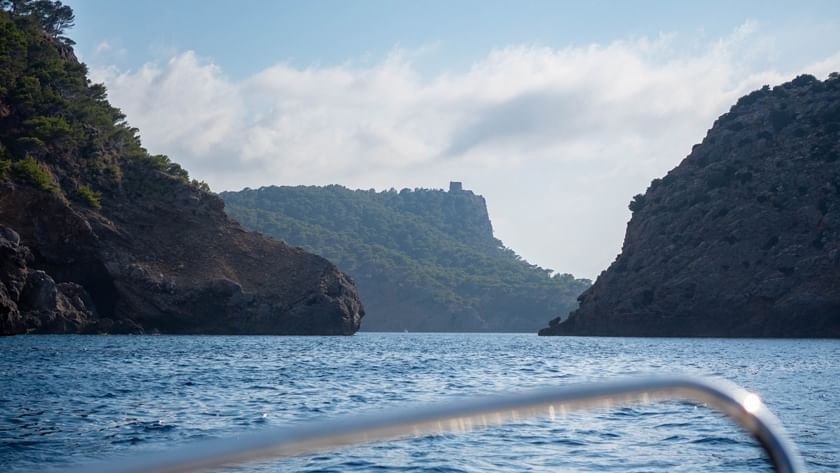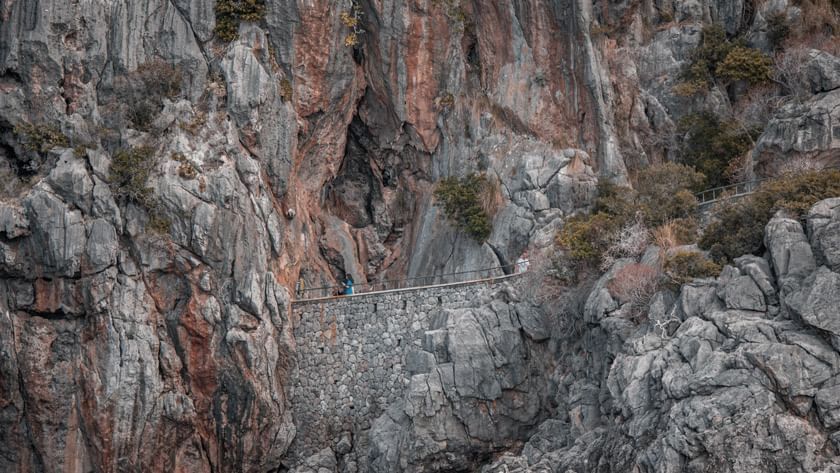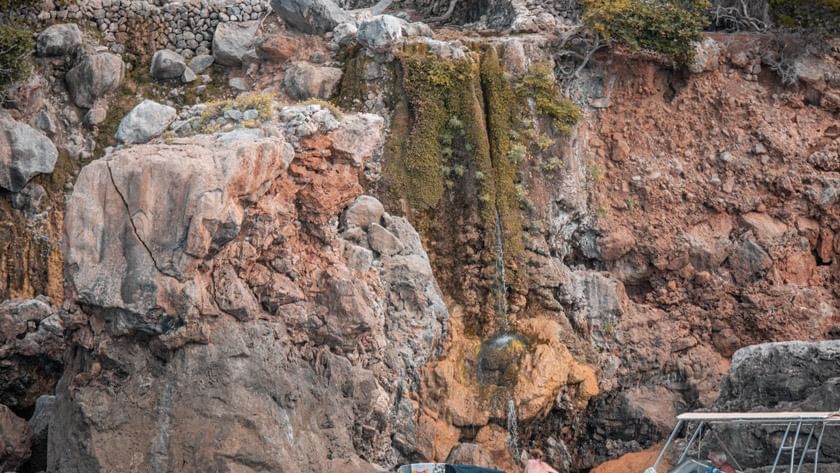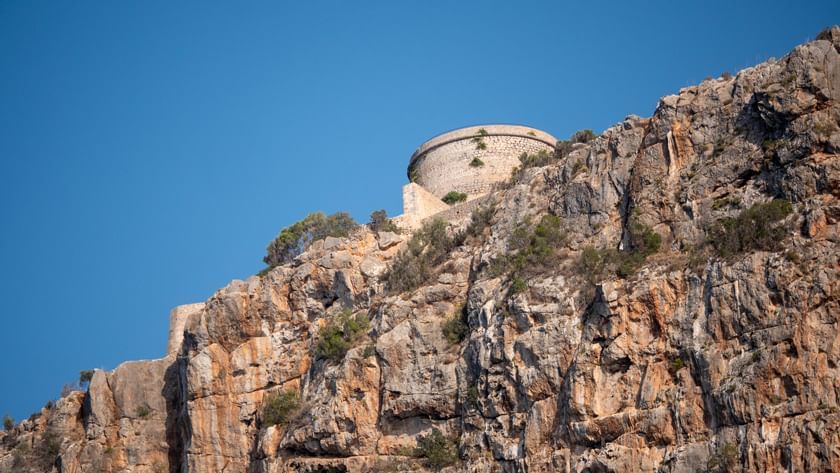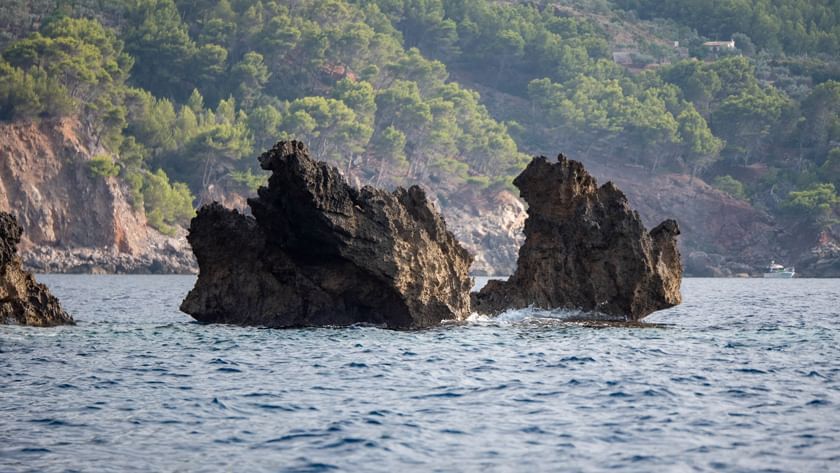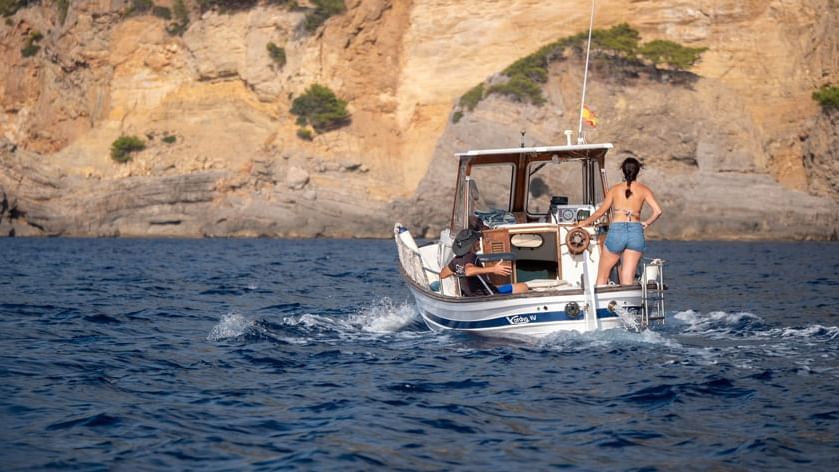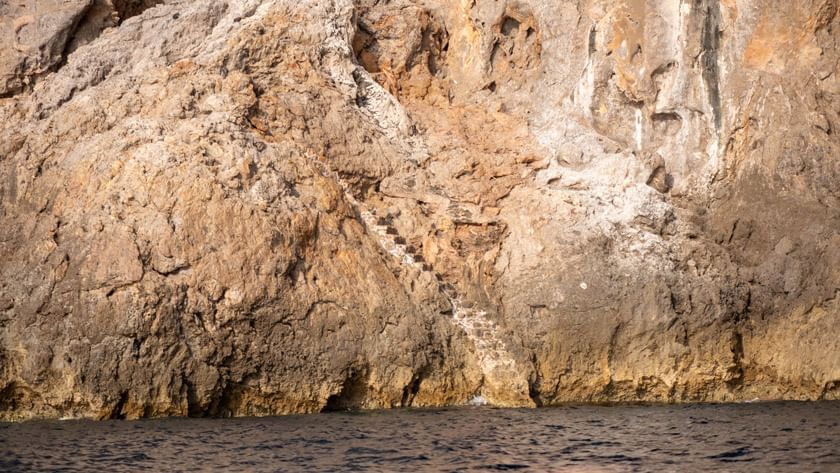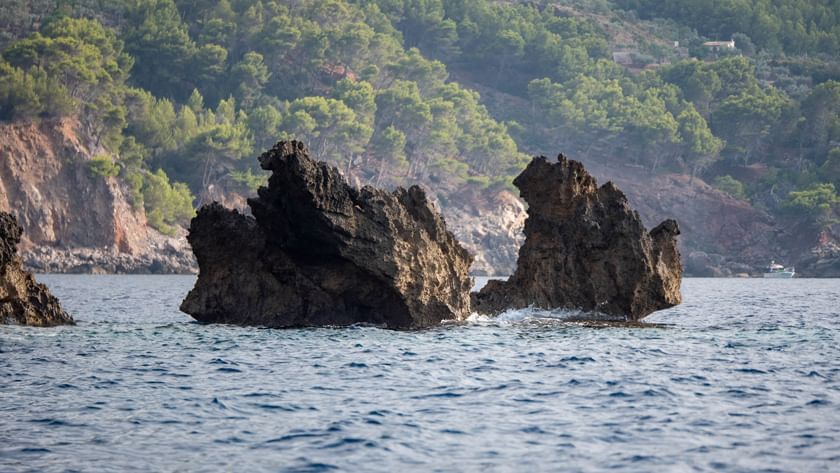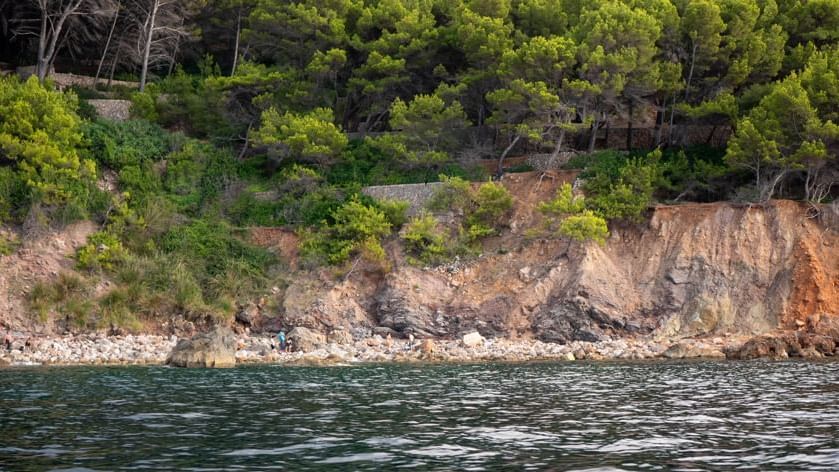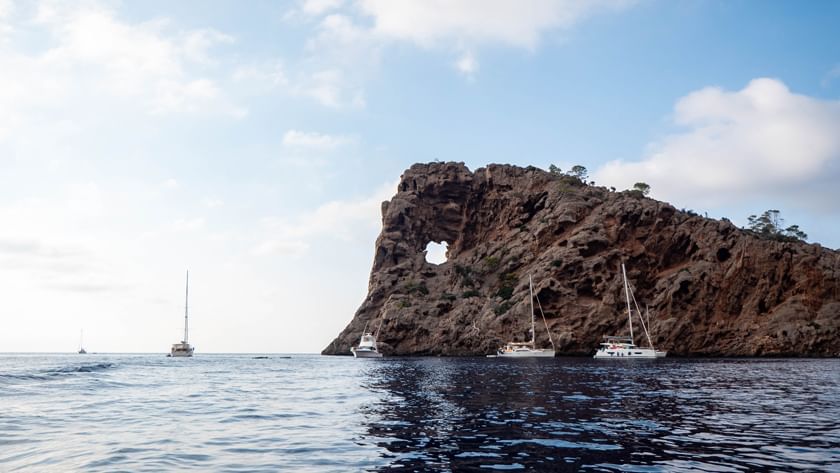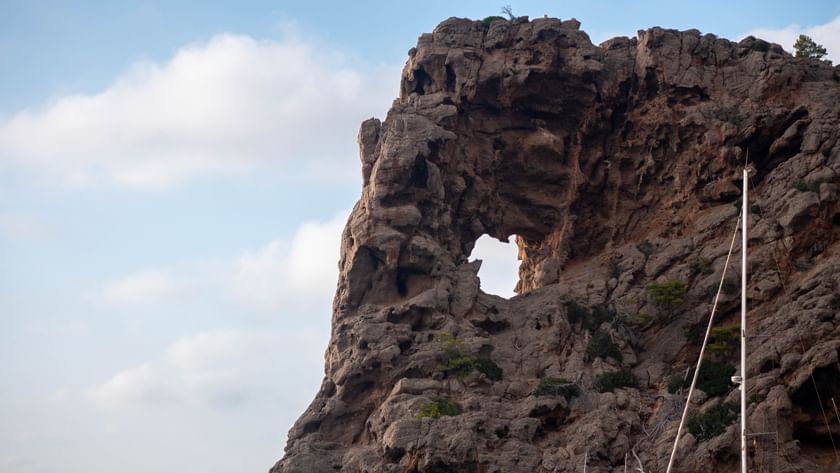 One of the Most Impressive Attractions of Sóller Valley is Its Marvelous Port. Being one of the most important ports on the northern coast of Mallorca, the Port of Sóller offers us a magical place to enjoy the summer. With a natural bay shaping its geography, this Tramuntana port features two beaches, a marina, a promenade, and a wide variety of restaurants where you can indulge in Mediterranean cuisine. However, today we will talk about another experience that, thanks to the location of the Port of Sóller, we can discover. A unique Mediterranean experience that will allow us to enjoy less crowded dreamy places, the sea, fresh air, sun, and nature. We're talking about a private boat excursion along the Tramuntana coast!
PRIVATE BOAT RENTAL
In the Port of Sóller, there are different boat rental companies, both with and without a skipper, offering options for all tastes and passenger numbers. We recommend one in particular, called Sail La Vie (@slvsoller on Instagram). This company has a local skipper who will take us wherever we want to enjoy these wonderful waters.
MORNING ROUTE: SES CAMBRES
Once we have our rented boat, we'll start our morning route by heading starboard towards Sa Calobra, making several stops along the way. After a few minutes and passing Ses Puntes, we'll arrive at Ses Cambres. A small natural cove only accessible by boat, located between Ses Puntes and S'Illeta, a beautiful islet. After anchoring in Ses Cambres, we'll take our first swim there. We recommend bringing snorkeling goggles, as in the center of this little cove, you can find an underwater rock you can climb on, standing in the middle of the sea, allowing for a fantastic and magical photo opportunity.
S'ILLETA, ES TORRENT DE NA MORA, AND SA COVA DE SES TRES PURÍSSIMES
Following our first stop, we'll continue our route towards S'estret de S'illa, a narrow natural channel allowing us to navigate between the coast and S'Illeta. After passing through it, we'll enter a part of the journey filled with curious and rock formations resembling objects and animals. Right after crossing this natural channel, we recommend looking to the right to see La Calavera. A unique rocky formation along the coast shaped like a skull. Moving forward, leaving behind Es Banc de S'oli (a submerged rock that nearly reaches the waterline), we'll reach Torrent de Biniaraix or Torrent de Na Mora: a dead-end channel accessible by boat, its entrance guarded by another rock formation resembling a woman seen in profile, hence the name Na Mora. It's worth mentioning that while this place is a unique swimming spot, it's advisable to enter only with a skipper or if you have experience in the sea, as it can be a bit narrow. Continuing, we'll reach the next rock formation: Es Cavall, a rock jutting out of the coast shaped like a horse. Right after seeing it, we'll arrive at Sa Cova de Ses Tres Puríssimes, a natural cave accessible by boat, offering a fantastic photo opportunity. Next, we'll reach the area of Sa Costera, undoubtedly a magical place for our second stop, a perfect spot for a snack while enjoying the Mediterranean.
SA COSTERA AND SA CALOBRA
Sa Costera is a natural bay where we can anchor and enjoy the sea. Upon entering the bay, we recommend hugging the starboard side until reaching El Champiñón, a very curious rock that emerges from the sea, resembling a mushroom. It's important to note that if you prefer a sandy bottom, the entire area around El Champiñón is covered in white sand, making it an ideal anchoring spot. However, we recommend anchoring in the central area of Sa Costera, near the houses of Sa Font de Sa Costera. This spot can be reached by swimming and visiting the freshwater spring of Sa Costera. After our stop, we'll continue towards Sa Calobra. After a few minutes of navigation, we'll arrive at the Sa Calobra area, one of the most impressive places in Mallorca. We recommend anchoring in front of Torrent de Pareis, as from there, we can swim to the beach and capture incredible photographs of this location. While it's possible to have lunch in Sa Calobra, we suggest returning to the boat after visiting this spot to continue our journey.
CALA TUENT AND LUNCH AT ES VERGERET
Having reached our farthest point on the starboard side, we'll begin our return journey towards the Port, entering Cala Tuent in about 5 minutes. A Mediterranean paradise nestled between Sa Costera and Sa Calobra. Once there, we can disembark at the cove's dock and walk along a wonderful path through pine trees to Restaurant Es Vergeret. This is the only restaurant in Cala Tuent, boasting unparalleled views of the Mediterranean. It's important to make reservations in advance for dining here. After our Mediterranean meal, we can enjoy Cala Tuent or continue our journe--learn more about this location in our article about Cala Tuent, a Mediterranean paradise--.
AFTERNOON ROUTE: SUNSET AT SA FORADADA
Following our visit to Cala Tuent, our afternoon route will take us back to the Port of Sóller, heading towards Sa Foradada, the farthest point we'll reach on the port side of the Port of Sóller. As we reenter the Port of Sóller, we'll be treated to privileged views of Sa Torre Picada and Faro d'es Cap Gros from the sea. After passing these points, we'll reach another intriguing area: Sa Cova d'es Pintor, a natural cave located within the mountain, accessible both by foot and by sea. Many legends surround this place, with the most popular being the story of a painter who fell in love with a mermaid. Although accessing the cave is currently challenging, if you look closely, you might spot the remains of a stone staircase leading to its interior. After this stop, we'll arrive at another rock formation: Es Gall, marking the entrance to the Alconasser area. A small cove where we can stop for a swim. It's worth mentioning that just below Es Gall lies a natural underwater cave called Sa Cova Blava, a very special spot for diving enthusiasts.
The Alconasser area features a small jetty and a rocky cove, providing a serene place to swim. However, we recommend viewing it from the boat and continuing our journey towards Sa Foradada until we reach Es Canyaret. Another natural cove where we strongly recommend making a stop to swim. Es Canyaret holds a unique significance for the locals, as it features a natural spring that creates natural mud, known for its benefits to the skin. We highly recommend trying it out. It's important to note that Es Canyaret is a nudist cove, and it's quite small and challenging to access from land, making arriving by boat much more comfortable.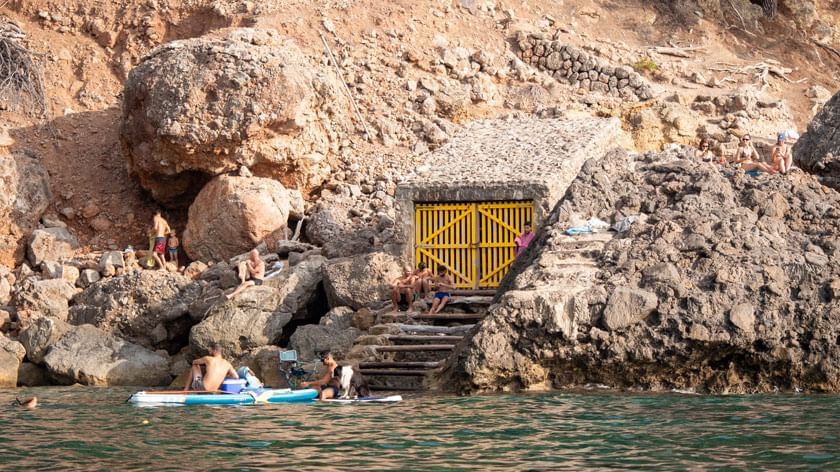 CALA DEIÀ AND SA FORADADA
After our stop at Es Canyaret, we'll continue our journey towards Sa Foradada, passing by Cala Deià. A small cove belonging to the neighboring municipality of Deià, home to one of the most picturesque restaurants on the northern coast of Mallorca: Ca's Patró March (reserving a table here can be quite difficult). While we won't be stopping in Cala Deià due to its small size, we'll approach it by boat to admire it from the sea before continuing to our final stop of the day: Sa Foradada. One of the most iconic points on the northern coast of Mallorca, the natural rock formation of Sa Foradada features a large central hole, giving it its name. After sailing past it, we'll enjoy its imposing form, illuminated by the afternoon sun—an exclusive and privileged sight that can only be appreciated from the sea. After passing it on the port side, we'll arrive at Freu de Sa Foradada, a small natural bay nestled at the base of Sa Foradada, where we recommend anchoring to experience one of the best sunsets in Mallorca. Take one last refreshing dip before returning to the Port.
RETURN TO PORT OF SÓLLER
Finally, we'll return to the Port of Sóller, enjoying a pleasant boat ride while soaking in the sea breeze and the last rays of sunlight. However, we recommend making a final stop to capture a fantastic photograph at another spot accessible only by boat. Located right next to Sa Cova d'es Pintor, we'll find another cave that we can reach by boat. This cave becomes an exceptional spot during the evening, offering a magical photo opportunity with the sea and the sunset in the background. Undoubtedly, an unforgettable memory of our fantastic day by boat along the northern coast of Mallorca. Finally, we'll return to the Port of Sóller to return the boat and head back to Gran Hotel Sóller for a delightful dinner at Can Blau Restaurant.
If you're staying at our hotel and would like more information about the northern coast of Mallorca, boat rental companies, or other activities, please don't hesitate to ask our reception team, who will be more than happy to assist you.