SEE YOU NEXT TIME!
The Gran Hotel Sóller bids a temporary farewell until the 2024 season.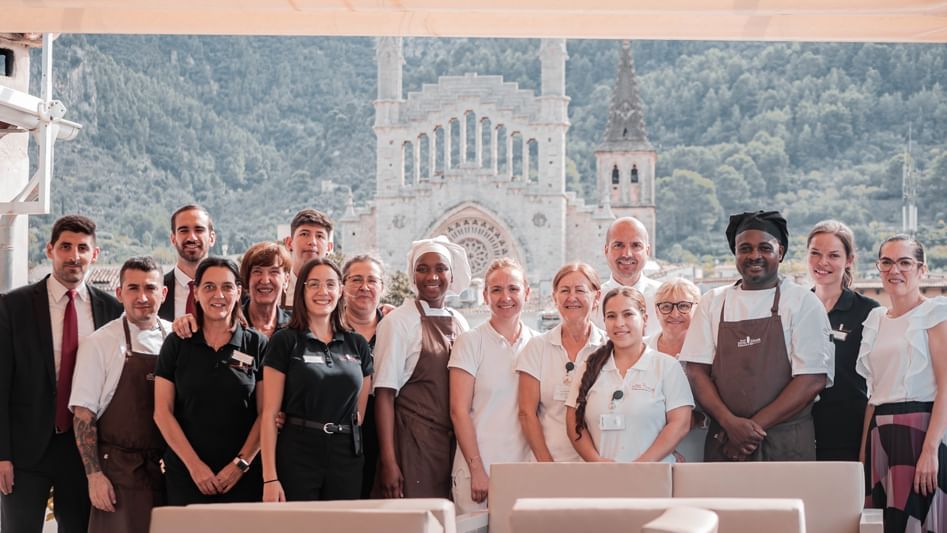 Dear guests and friends,
Once again, another season comes to an end, and the Gran Hotel Sóller will close its doors on Sunday 5th November. This period has been full of positive moments, highlighted by the reunion with familiar faces and the incorporation of new faces, all impregnated with a tireless enthusiasm that has endured throughout the years and has become stronger after the pandemic.During this year 2023, we have had the pleasure of continuing to enjoy some of our most deeply-rooted festivities, such as El Firó, the winter Sant Antoni festivities, or the gastronomic days of the Orange Fair, among other events. We have also rediscovered ourselves in our most beloved places, such as the picturesque fishing quarter of Santa Catalina, in the heart of Port de Sóller, and we have bought some of our most emblematic and traditional products with the same excitement as the first time, such as the famous "porqueras mallorquinas" or the delicious La Luna sollerics sausages. We invite you to immerse yourself in these experiences and more through our blog. This season has been, in essence, a rebirth of enthusiasm and the joy of enjoying ourselves to the full again.
For this, we would like to express our sincere thanks to all of you, whether you are regular guests, newcomers or long-time friends, for your unwavering trust and support. Your support motivates us to continue to improve our services and to continue to do what we do best. We end this season with a sense of gratitude and achievement, looking forward to welcoming the new season of 2024 and welcoming you back with beaming smiles.

We cannot say goodbye without reminding you that, although the hotel will be closed until 16th February 2024, you can contact us from Monday to Friday from 9am to 1pm by email or telephone. We will be pleased to assist you. In addition, we invite you to visit our website and explore all the offers available at any time through this link:
The team of the Gran Hotel Sóller and its management wish you a warm winter, see you soon!